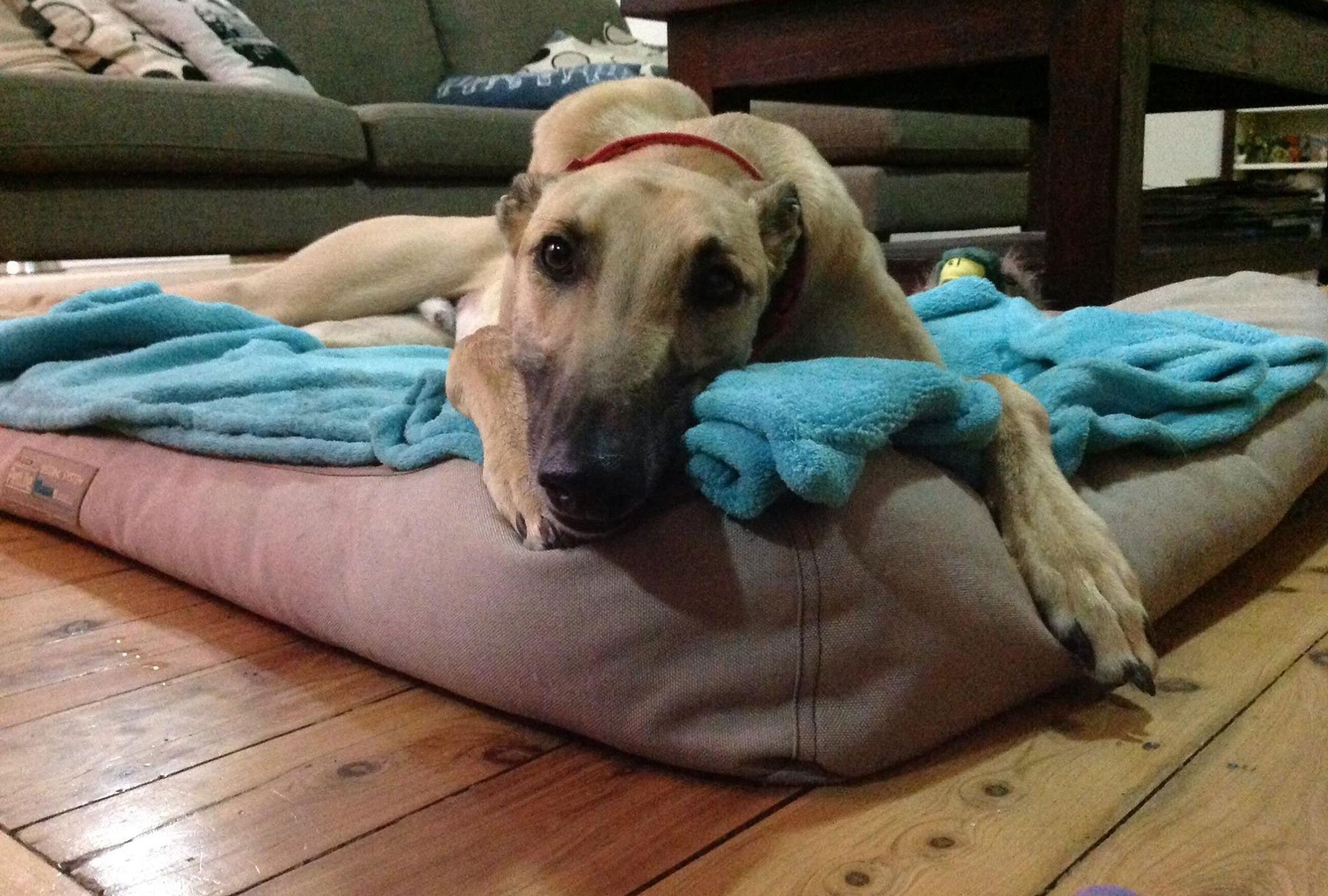 "We always love hearing from those on the front-line of veterinary care, our veterinarian nurses and technicians. They work directly with their clients and their pets and understand what is needed for healthy dogs and cats. This story comes from Alice, from New South Wales, about Conner, her adorable #GlydeDog who has just started with Glyde® Mobility Chews.
My greyhound, Connor, was bred in a racing greyhound kennel but given up to rescue at 6-months of age. I adopted him at 11-months of age, but quickly realised he wasn't a normal happy, bouncy 11-month old pup.
After a vet consult, it was discovered Connor had congenital arthritis. He has now been on joint support treatments since he was only a year old. Unfortunately, as he has aged, his arthritis continues to worsen. As a vet nurse, we get bombarded with so many different treatments and options, it's difficult to decide which is best. But after seeing the incredible studies and success stories Glyde has received, it was a no brainer to try it out on my Conner.
After finishing the first jar of Glyde powder, I am happy to report there has been noticeable change. Connor's lameness has decreased and is generally a happier and healthier dog. We hope he continues to thrive, thanks to Glyde."
– Alice