Every month, we will highlight a popular dog breed at risk for arthritis. We will talk about what we love about them, as well as reflect on how to keep them healthy. This feature is on Dalmatians in honor of National Fire Dog Day on October 1. Read on for why we love Dalmatians and how to keep them healthy.

Fire Dog History
While the Dalmatian's origin is somewhat of a mystery, their use in firehouses is long been part of their past. In began in the early 1700s when Dalmatians, or Dals as they are sometimes called, served as part coach and part guard dog to help the horse-drawn fire engines get to their emergency as efficiently as possible.
While other dogs were sometimes used in this way, it was the Dalmatian which became trained as a carriage dog, mostly because the dog's agility and speed. The Dalmatian was a great fit for the quick needs of horse-drawn fire engines. Another benefit to their fire rescue was these dogs were also easily identified by their spotted and speckled coats, even when fire and smoke blocked views.
These Dalmatians provided a valuable service by scare off stray dogs who would try and run with the horses or interrupt them in any way. Many believe they had a natural affinity to horses. They served as coaches for the horses to run as fast as they could to get to the fire. They were an essential part of emergency response in the early days of firefighting.
Long after the iconic red engines replaced horse-drawn wagons, the Dalmatian still was a recognizable tradition in fire stations across the country. The Dalmatians served more as firehouse mascots to educate the public about fire safety.
Similarly, the Dalmatian has become a mascot for the Budweiser Clydesdales. Since 1950, the Dalmatians would guard the wagon and protect the horses. This natural affinity towards horses was solidified as they would guard and protect the team while the driver went inside to make deliveries of beer. Today, you can see the Dalmatian as a part of the iconic team wherever you see the Budweiser Clydesdales and the commercials featuring the dog with the team, are some of the all-time favorites for audiences of all ages.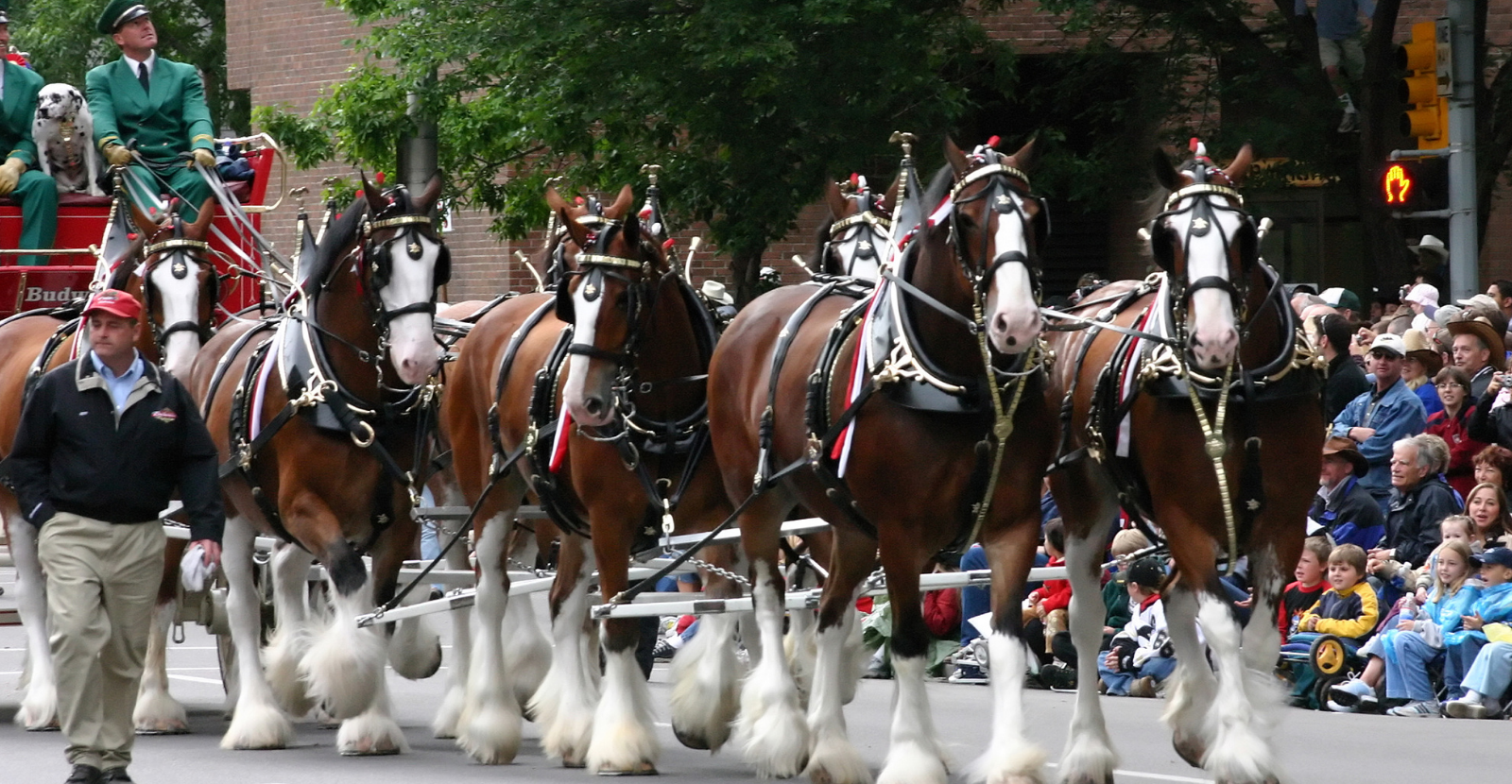 101 Dalmatians Makes Film History
The 1961 animated feature film, Walt Disney's One Hundred and One Dalmatians, became an instant classic. Based on the novel written in 1956, it was a story of a litter of adorable Dalmatian puppies who are kidnapped by one of Disney's most infamous villains: Cruella de Vil. This evil character sports black and white hair, which she believes will go perfectly with a black and white dalmatian puppy fur coat. The puppy's parents, Pongo and Perdita, go on an adventure to save their offspring, and end up rescuing many more dalmatian puppies, which totaled 101.
Disney later released 101 Dalmatians in 1996, featuring the esteemed Glenn Close as the character Cruella de Vil. Unlike the original animated feature, this version had no speaking parts for the animals. However, the success of this one was remarkable, leading to 102 Dalmatians released in 2000. There have also been many
Stay tuned for Cruella, with its scheduled release currently in May of 2021 by Wald Disney Studios. Emma Stone plays Cruella.
According to Box Office reports, 101 Dalmatians franchise films have a worldwide gross revenue of $303 million. Not bad considering the original film grossed $14 million in the U.S. and Canada. It was not until it's fourth re-release that film gained momentum, bringing in over $60 million in 1991.
Interesting Facts about Dalmatians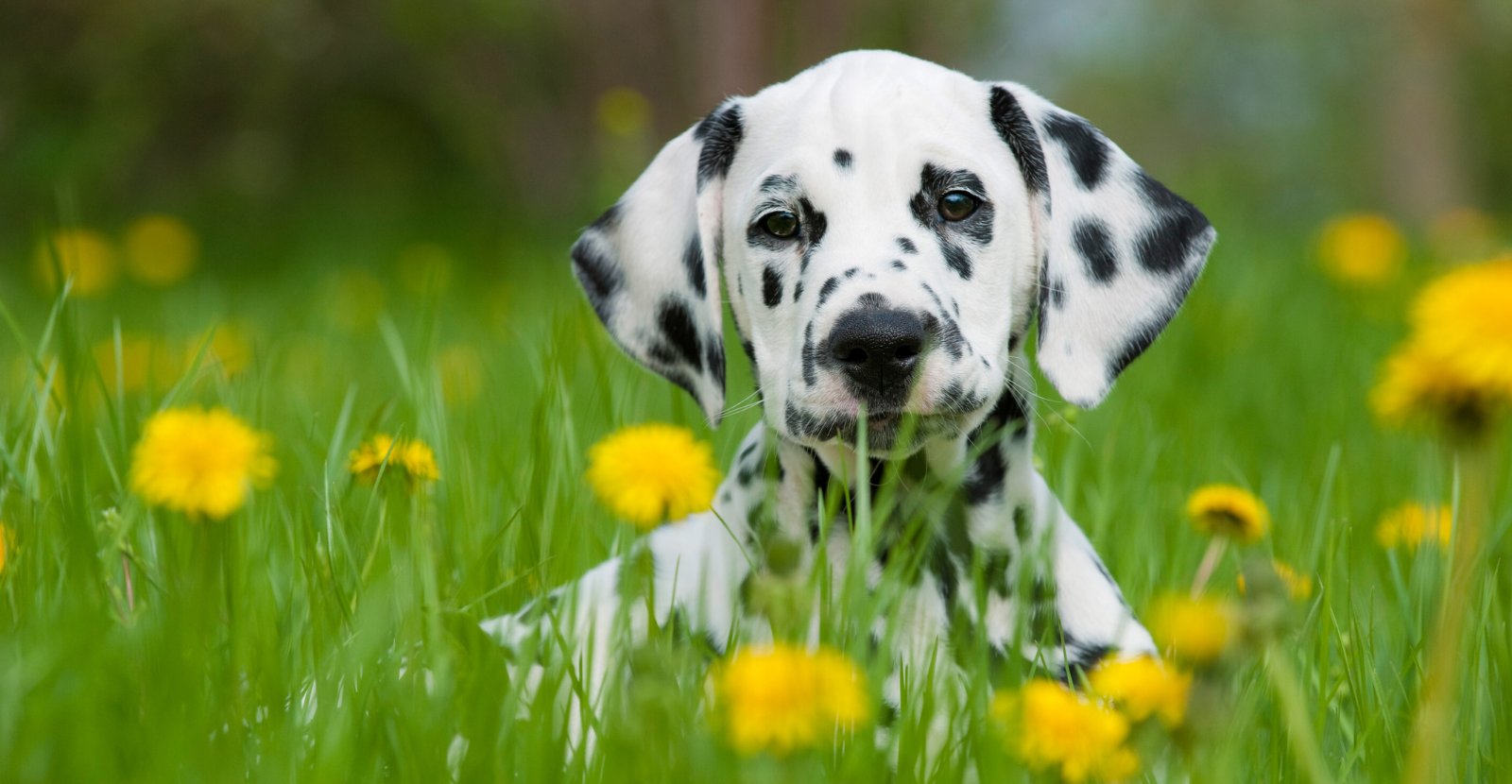 Dalmatian puppies are born without spots. If you saw the One Hundred and One Dalmatians, you will remember they puppies were all white when they were born. They get their spots as they get older and begin to develop them by the time they are 2 or 3 weeks old. Dalmatian puppies will have most of their spots by 4 weeks old and continue to develop them as they grow older and throughout the rest of their lives!
The Dalmatian origins are mysterious. According to the AKC, no one really knows what country the Dalmatian originated from. The name Dalmatian comes from Dalmatia, a province of Austria. But researchers cannot be positive that is where their country of origin is.
The Dalmatian coat is like a fingerprint: no two Dalmatians are alike. Their spots are as individual as our own fingerprints.
This is not made up, but the other names for the Dalmatian are quite interesting: The English Coach Dog, the Carriage Dog, the Plum Pudding Dog, Firehouse Dog and the Spotted Dick.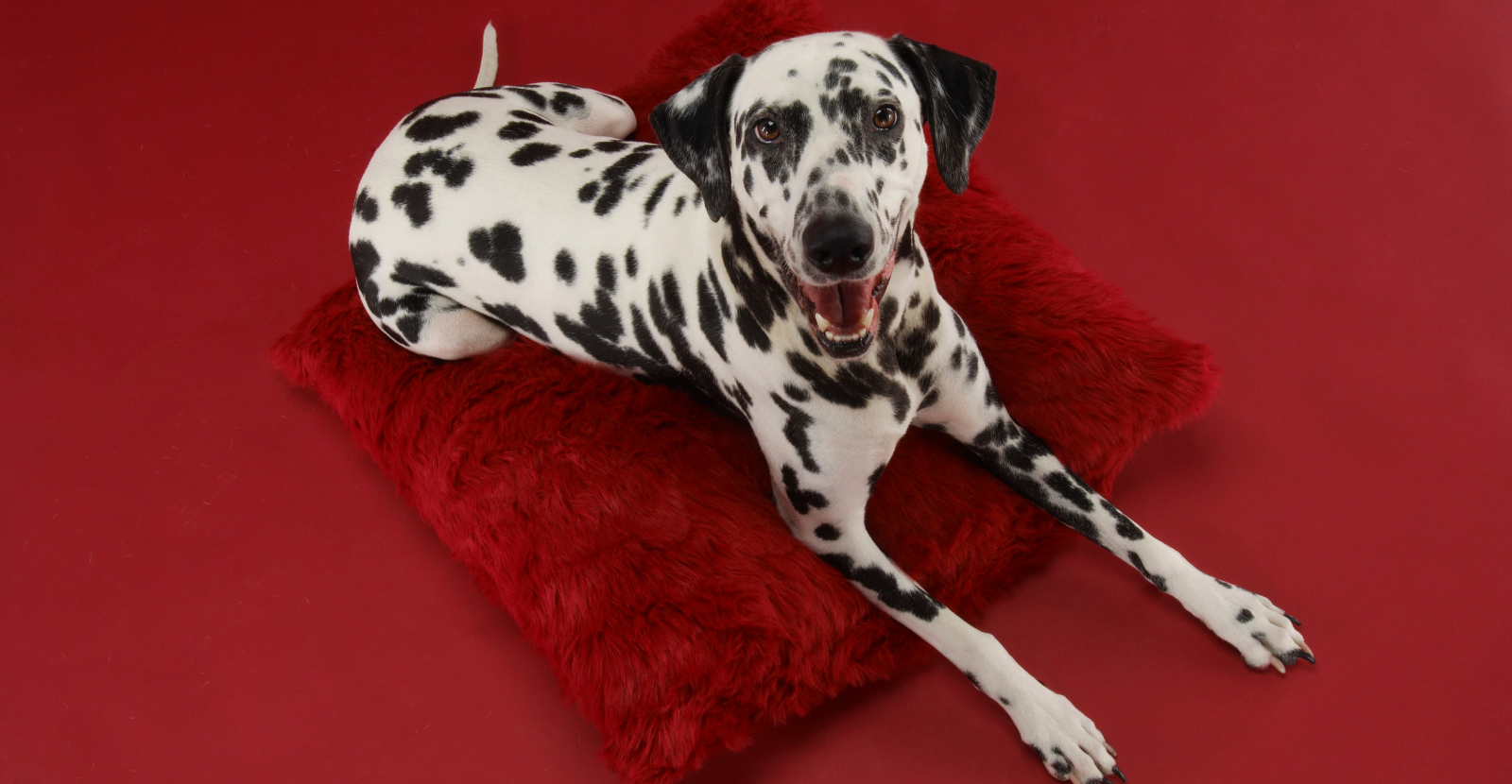 Breed Standards
AKC Breed Popularity: Ranks 56 of 196
Height: 48-60 cm
Weight: 20-31 kg
Life Expectancy: 11-13 years
Group: Non-Sporting Group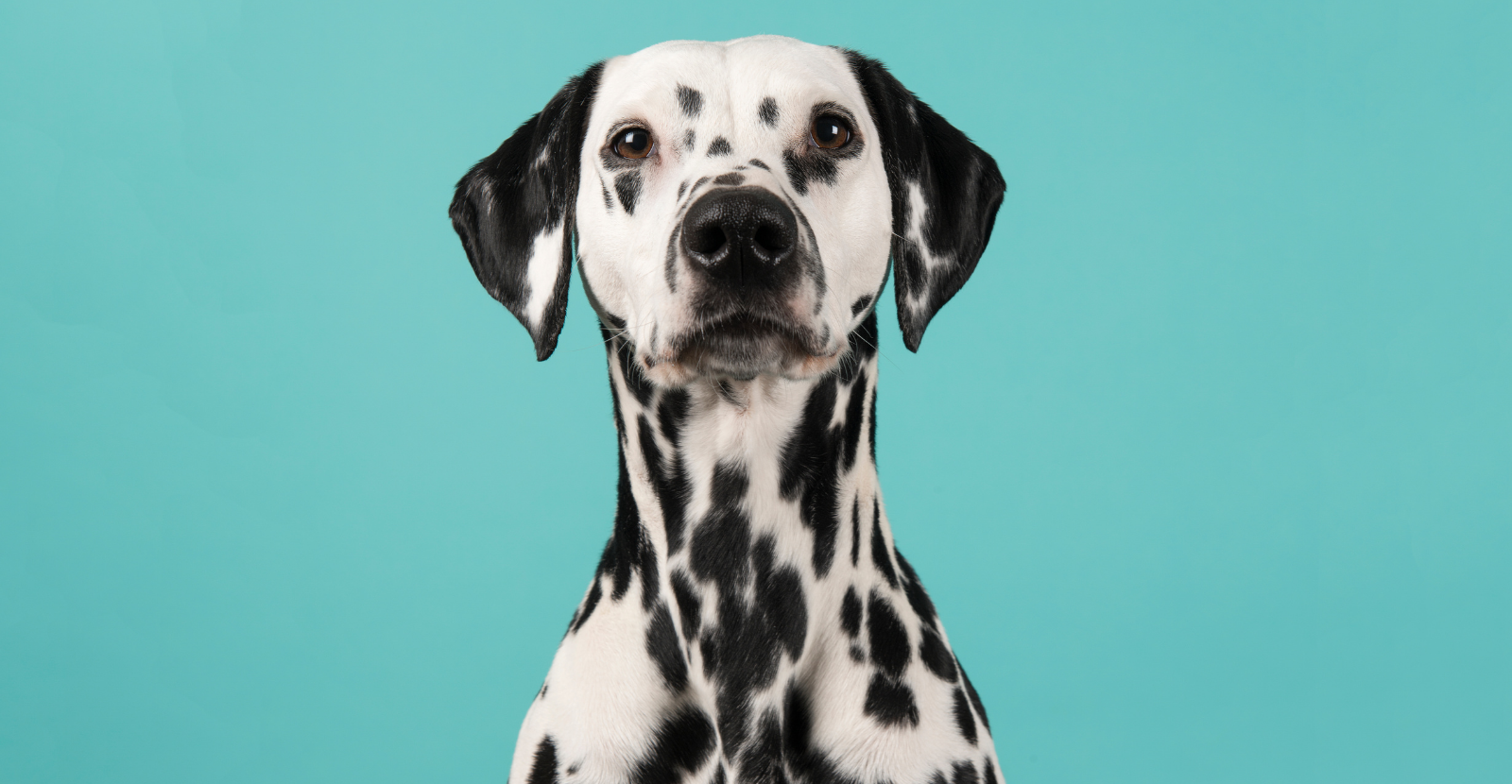 Top Health Problems of Dalmations
The Dalmatian Club lists the following as main health problems in Dalmatians.
Deafness. Surprisingly, there is a genetic predisposition for deafness in Dalmatians. The group has said 8% of the Dalmatian population will have severe deafness. Obviously, there is not much that can be done about this, but it is a question to ask your breeder if they have encountered the litter to have this problem.
Canine Hip & Elbow Dysplasia. The active Dal sometimes has more issues with their joints because of all the wear and tear they put on them. It is important to keep regularly monitoring their mobility and be on the look out for changes in the way they do common activities and willingness to move.
Osteoarthritis, or arthritis in dogs. Because of the joint problems already mentioned, Dalmatians are at very high risk for osteoarthritis. It is important to make regular assessments of your dog's mobility.
Take the Arthritis Quiz every 6 months to help prompt you what you should be looking for. Arthritis is as painful for dogs as it is for humans. And just like humans, there is something you can do about it. Learn more about arthritis in dogs and check out all the risk factors.
Glyde Mobility Chews
Dalmatians are active and agile, which means they would benefit from the joint protection offered with Glyde® Mobility Chews. Proudly, we developed a unique formula with proven levels of anti-inflammatory ingredients to combat the signs of aging. Glyde uses natural, gluten-free ingredients to promote healthy joints to let your dog do everything he or she loves. Glyde is the only supplement that contains proven levels of three key components that work to relieve the painful signs of arthritis.
Glyde's proven formula has all-natural ingredients and high levels of glucosamine and chondroitin, plus Green Lipped Mussel (GLM). The proven levels of these key ingredients are what makes the formula unique: