October is National Adopt-A-Dog Month! In Australia, the RSPCA receives thousands of animals every year, in every state and territory in Australia. In 2019, the total number of dogs reclaimed and rehomed were over 15,000. The RSPCA is a great resource if you are considering adding a dog, please keep in mind the man dogs who are needing to find a forever home.
The timing of this story, is why it was especially wonderful to receive this from Doug's mum, Jannee. As a veterinary technician, she cared for Doug the Dog in hopes she could get him mobile again after a lot of wear and tear on his joints due to his job as a K-9. They found that Doug was done chasing any potential bad guys. Now he was in for a battle against arthritis.
We are glad she found Doug, and Glyde© Mobility Chews. It has made a tremendous difference in their dog.
Here's the story about Doug the K-9 Dog, now just Doug the #GlydeDog!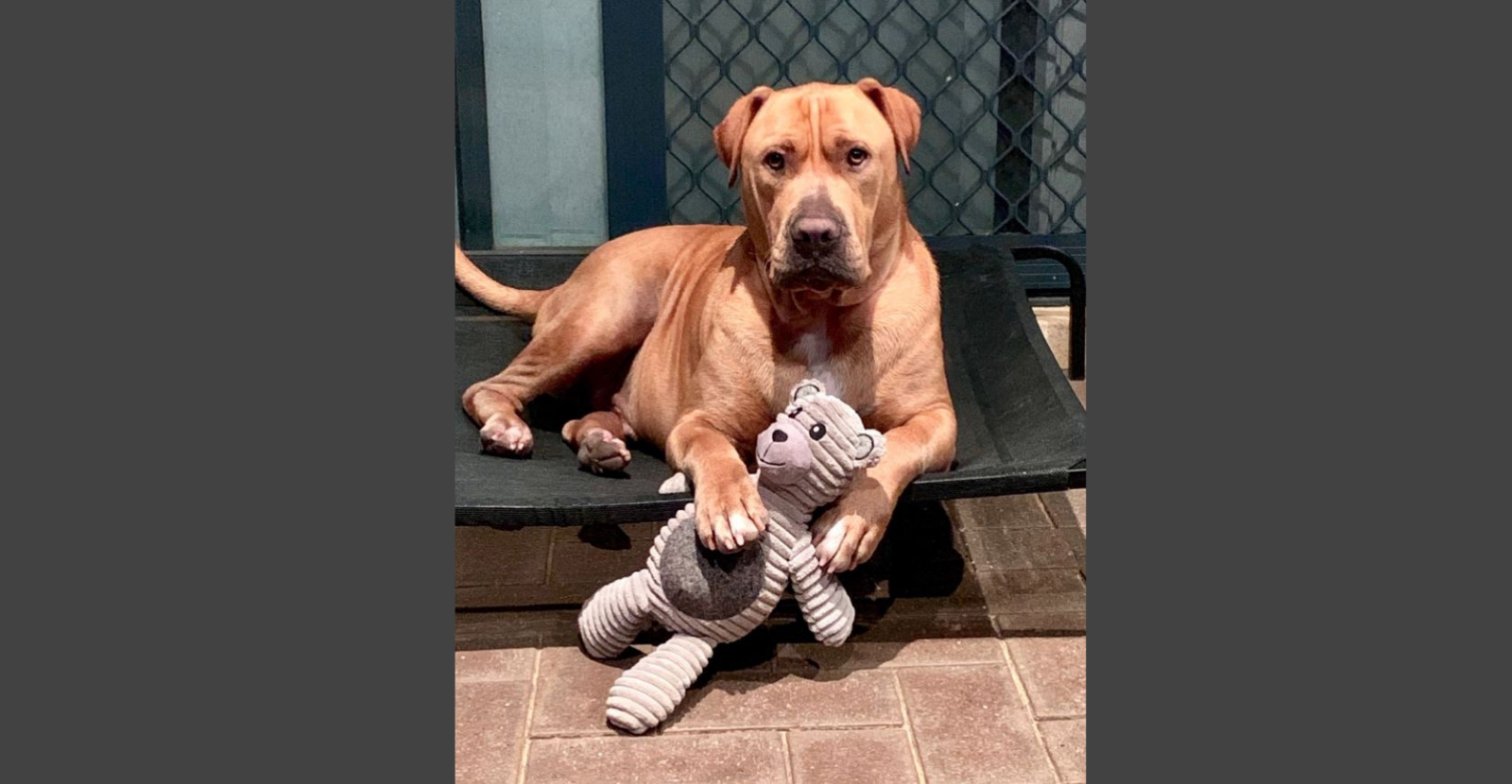 "We adopted our boy Doug from K9 just over 12 months ago. He is a Bull Mastiff x Shar-pei. When he come to us, he was 2 years old and already in a bad way. It was revealed that he has advanced arthritis throughout his whole body. His back legs had luxating patella Grade 4 in left leg and Grade 1 in right leg. He has gastro intestinal issues along with skin allergies.
He had surgery on his left leg to fix the luxating patella but was still very sore and uncomfortable with moving around. We put him onto the Glyde Chews and noticed a huge improvement with him. He was able to get up without effort and running around isn't any issues for him now. The improvements from the chews is second to none. He runs around now like he is a puppy again. I recommend the Glyde Chews to anyone I know whose dogs have arthritis or joint issues. They are the bomb!"
— Jannee, Doug's Mum