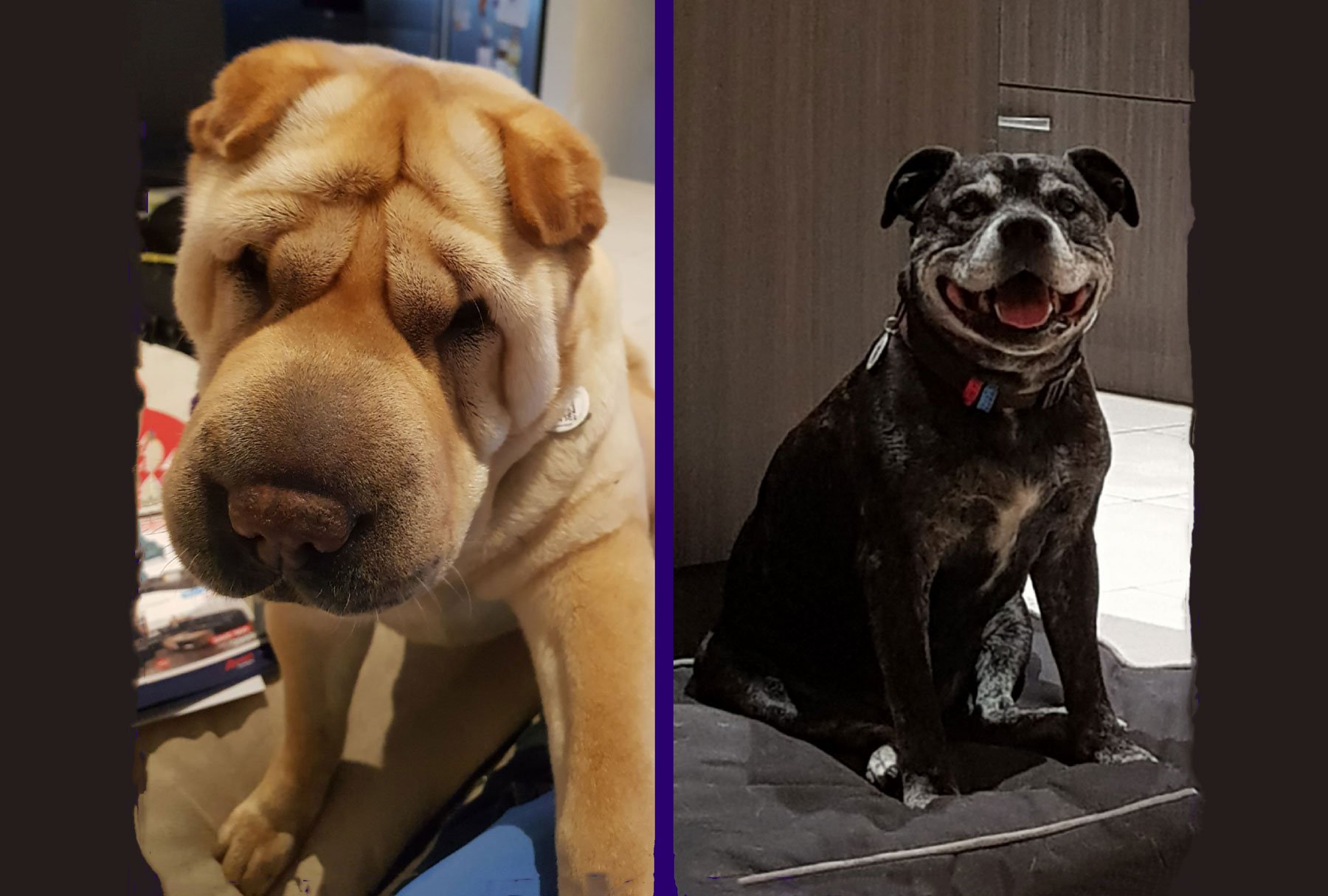 We enjoyed this story from Tammy about her #GlydeDogs Ryker and Bonnie. They have had great success with Glyde Mobility Chews® and Powder. Here is their story about how they are doing thanks to Glyde:
"Ryker is my 15-year-old Staffordshire bull terrier. He has been on Glyde Powder for the last several years and it has made a huge difference to his life. Bonnie is our 9-year-old shar-pei, and she has been on Glyde for the last 12 months. I notice the difference more so when we run out, as Ryker tends to not be able to move around as much or as quickly as he usually can. He also takes longer to recover from his walks. I find the powder easier to use as I put into their dry food in the morning and put in warm water to make it like gravy. With consistency, the results are amazing."
-- Tammy
For best results, give your dog Glyde every day to keep the pain away! If you give it to your dog at a consistent time every day, you will be sure to combat the symptoms of arthritis like Ryker and Bonnie. Another way to ensure you have Glyde when you need it, as often as you need, is with a subscription. Choose how often it is shipped to your home - every 30 days, 90 days or 120 days! Save 10% on every order. Shipping is always free.