We were excited to learn about this beautiful Boxer, Peggy. She is 3 years young, and already dealing with joint issues due to osteoarthritis (OA) or arthritis in dogs.
Often, our pets inherit joint problems which can lead to OA. This joint disease causes pain, which in turn, prevents them from moving as much as they should. Then, the vicious cycle begins, and our pets gain weight, which further impacts their joints and makes it even more difficult to move and exercise.
The good news is Kelly found Glyde® Mobility Chews and Peggy is now a #GlydeDog and able to get the exercise she needs as she feels much better. Here's their story, from her mum!
"Peggy is a 3-year-old Boxer cross with degenerative joint disease osteoarthritis (OA). She often presented with a limp, especially after exercise, which is hard as she is naturally tubby, so it makes it difficult to keep her weight healthy.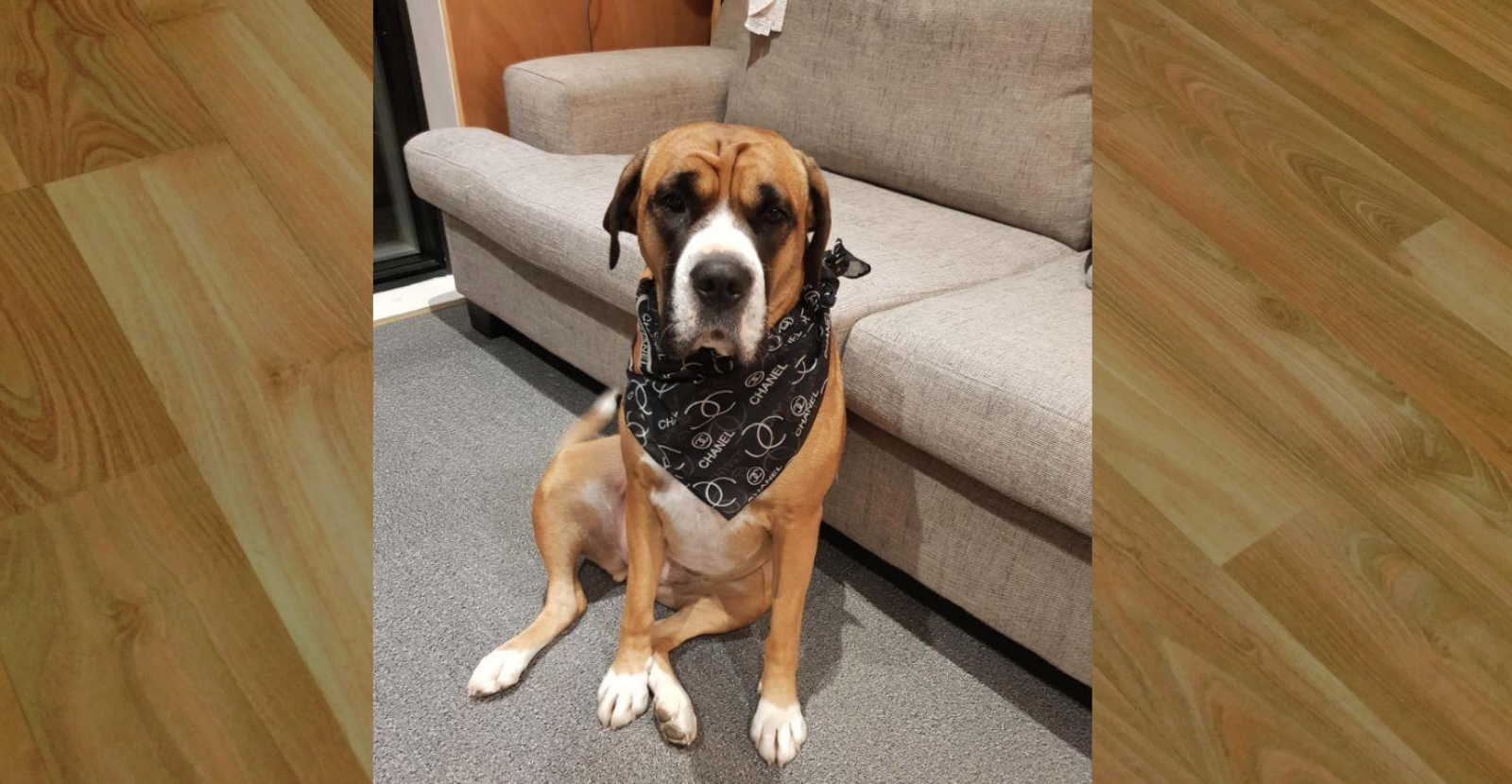 She has used Glyde Mobility Chews for only a few weeks. The difference is pretty amazing! She is moving free from a limp and is now a ZIPPY maniac who is jumping and running like never before, which in turn has helped her lose weight as she can handle longer walks. We have tried anti-inflammatory meds from the veterinarian from time to time, but she never responded like this.

She loves the taste and thinks they are treats. I really did not expect such a dramatic response. From now on, I'll only give her Glyde! We also plan on getting it for our other dog, who is at risk of arthritis due to two cruciate ligament procedures."
— Kelly, Peggy's Mum