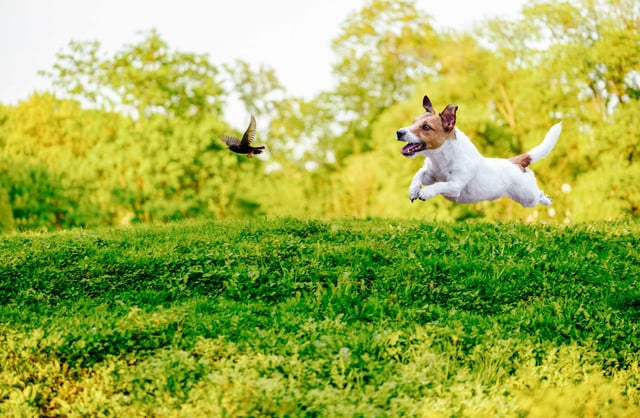 If you are reading this article, you are a dog-lover. Now that you know who you are, here's who we are. Parnell Living Science is an animal health company that loves dogs just as much as you. It is our mission to improve the lives of dogs and dog owners. We are always learning more about dogs and how they make our lives better. Here are some interesting facts you may not know.
There are so many more interesting facts about dogs. Look for more interesting facts to come. As a dog lover, you know how important it is for dogs to be healthy and happy while they are here with us. Be sure to take your dog to their favorite veterinarian for regular visits to ensure they are as healthy as they can be.
One way you can help your dog stay at optimum health is to keep your dog moving and active as much as possible, for as long as possible. Take the arthritis quiz to see if your dog is at risk might be based on their breed and weight.
Pet parents may not know that dogs could have signs of arthritis as early as 1 year old and 80% of dogs over age 8 will show signs of arthitis. Glyde™ Mobility Chews are one way to help. Learn more about arthritis in dogs.