In honor of the recently celebrated Australia Day, we are checking out our favorite Aussie dog: the Australian Shepherd. Read all about these beautiful dogs, why we love them, and learn some interesting facts about them, including why they are at risk for hip dysplasia and arthritis.
Australian Shepherds, commonly known as Aussies, are a beautiful dog breed known for their striking eye color, high level of intelligence, and extremely energetic herding nature. This breed makes a great home with active families and their fun-loving personalities make them instantly well-loved by all. We run down all there is to know about this breed, as well as how to keep them happy and healthy throughout their active life!
Top 7 Reasons Aussies are the Best
They are absolutely GORGEOUS dogs. We are not too far away from the typical feelings that an Australian Shepherd is one of the best-looking dog breeds today. Combine their unique coats with their piercing eyes and you have yourself a strikingly gorgeous dog.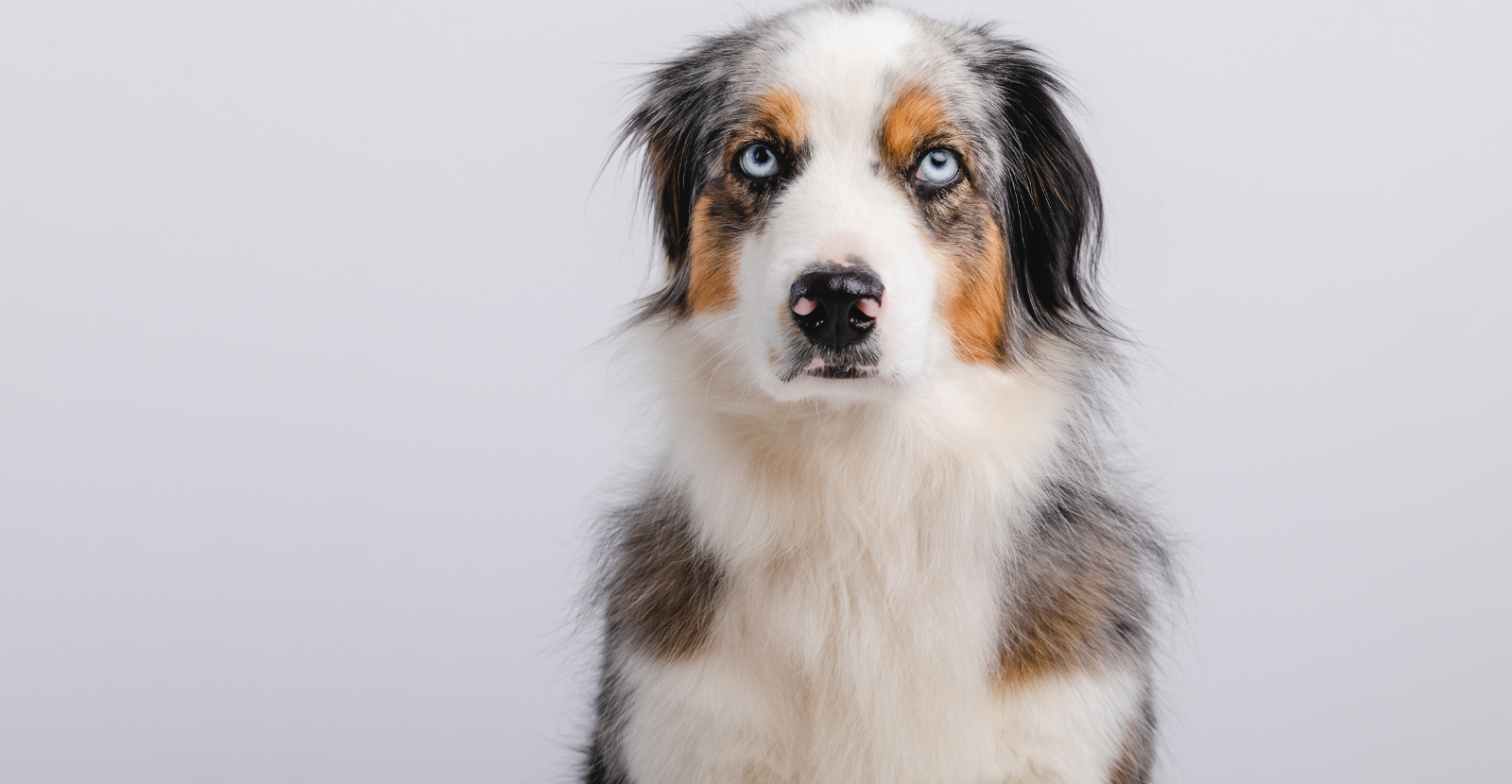 Their coats come in four lovely colors. Aussies have 4 beautiful coats they typically come in: red, black, blue merle and red merle. Combine the two and you have an extraordinarily beautiful dog! Here are two examples, in red and blue merle: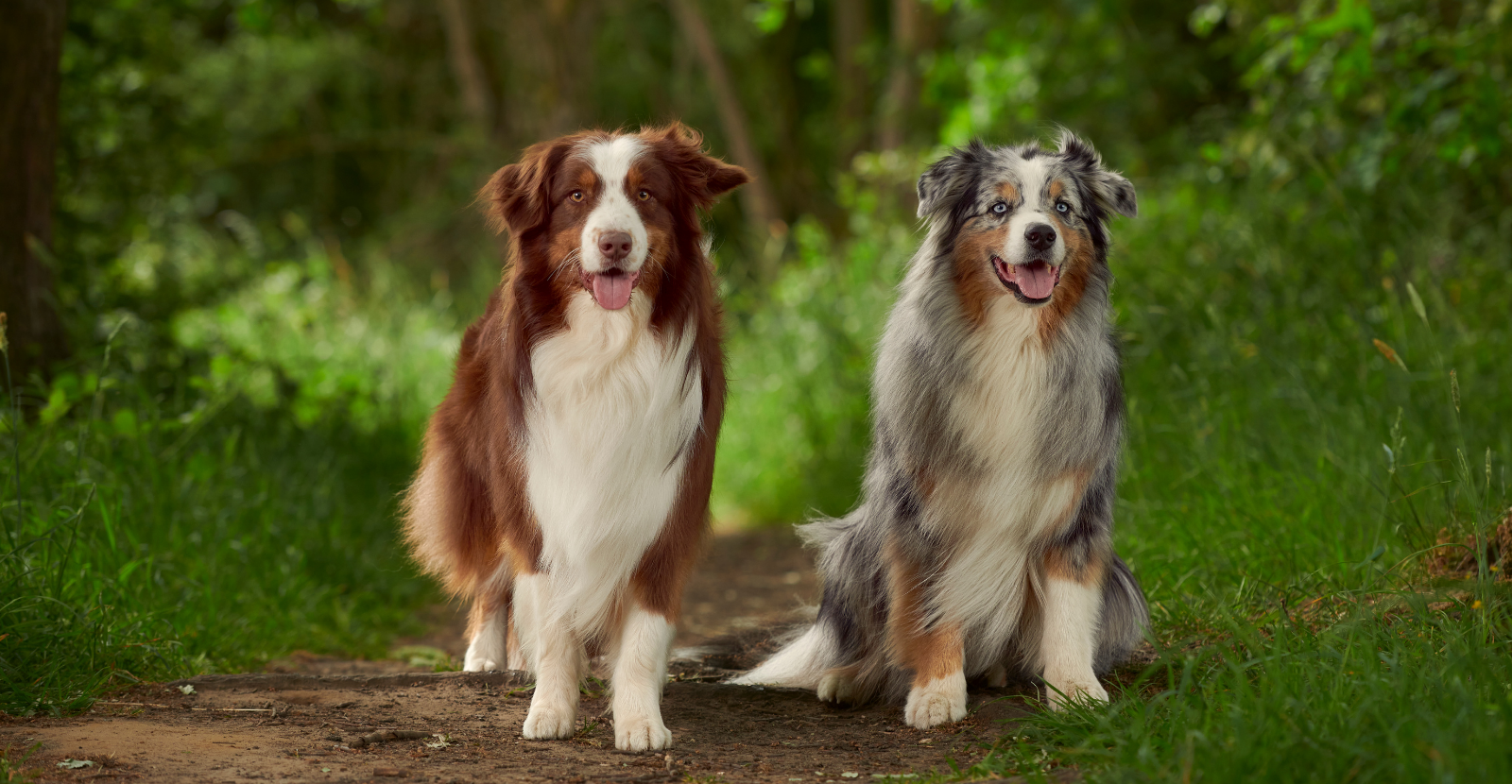 Their eyes are strikingly beautiful in various shades of golden, lemon yellow, amber, light brown, dark brown, green, orange, and blue. Many even a few with one color in one eye and the other color in the other eye. And this is acceptable in this breed standard.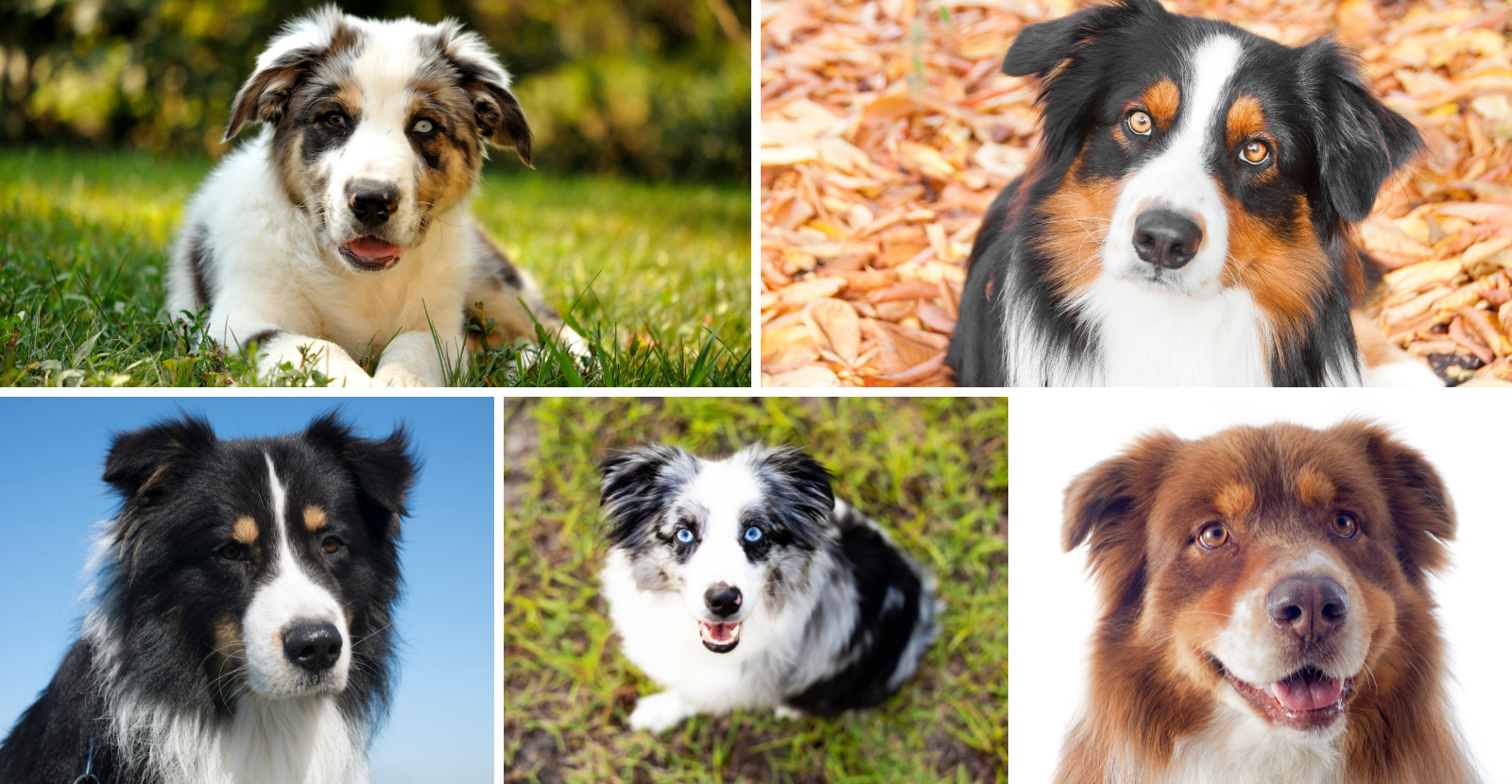 Aussie puppies are the CUTEST! We just can't describe this. You have to see to believe! Look at these adorable pictures. They can never take a bad photo either.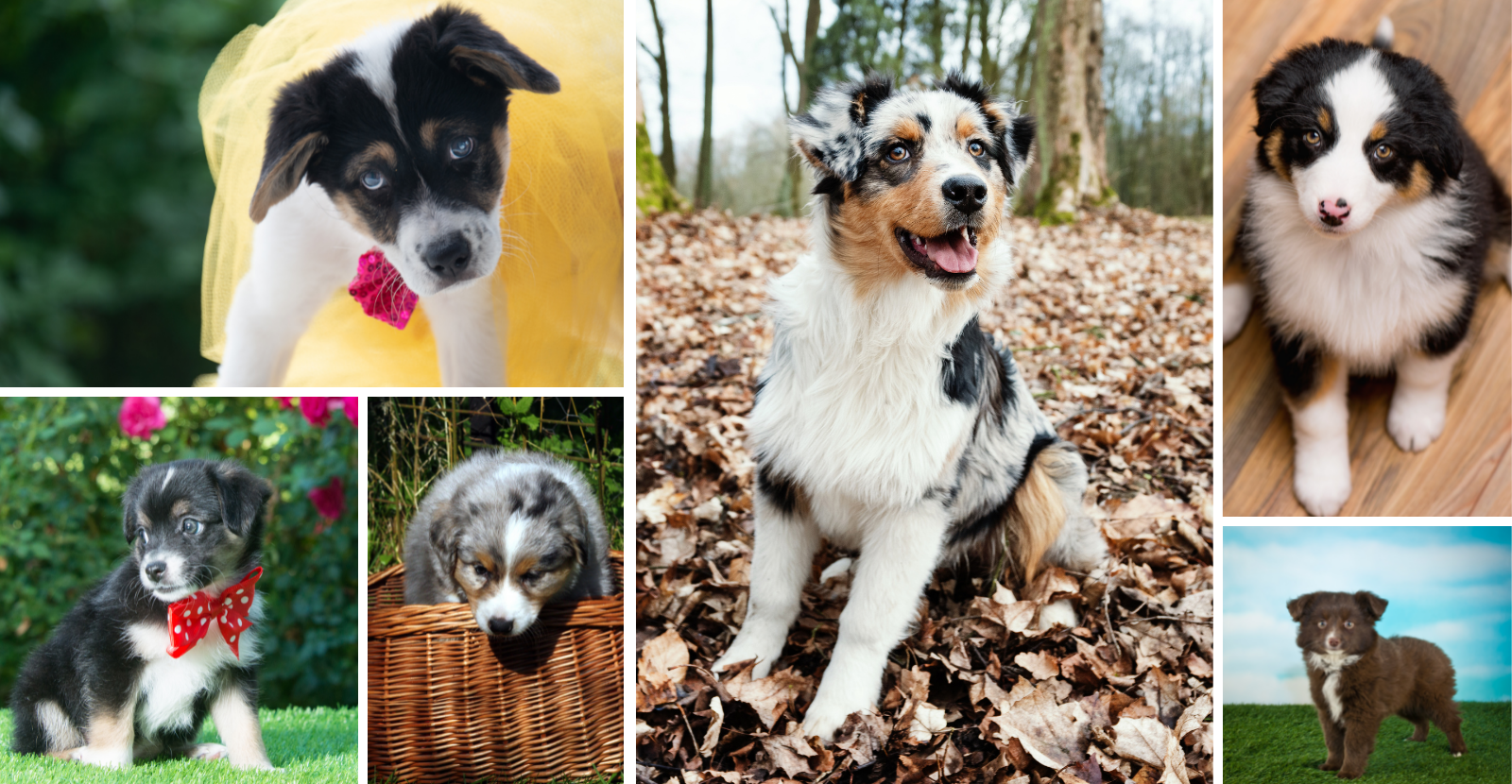 Great with kids. Aussies have a great attitude and their fun-loving, easy-going, active lifestyle is great with kids. Plus, their size is the perfect size to play but not be too big or overwhelming to littles. And have you been around kids? It's tough. Sometimes you need a professional herding dog! Enter, the Australian Shepherd!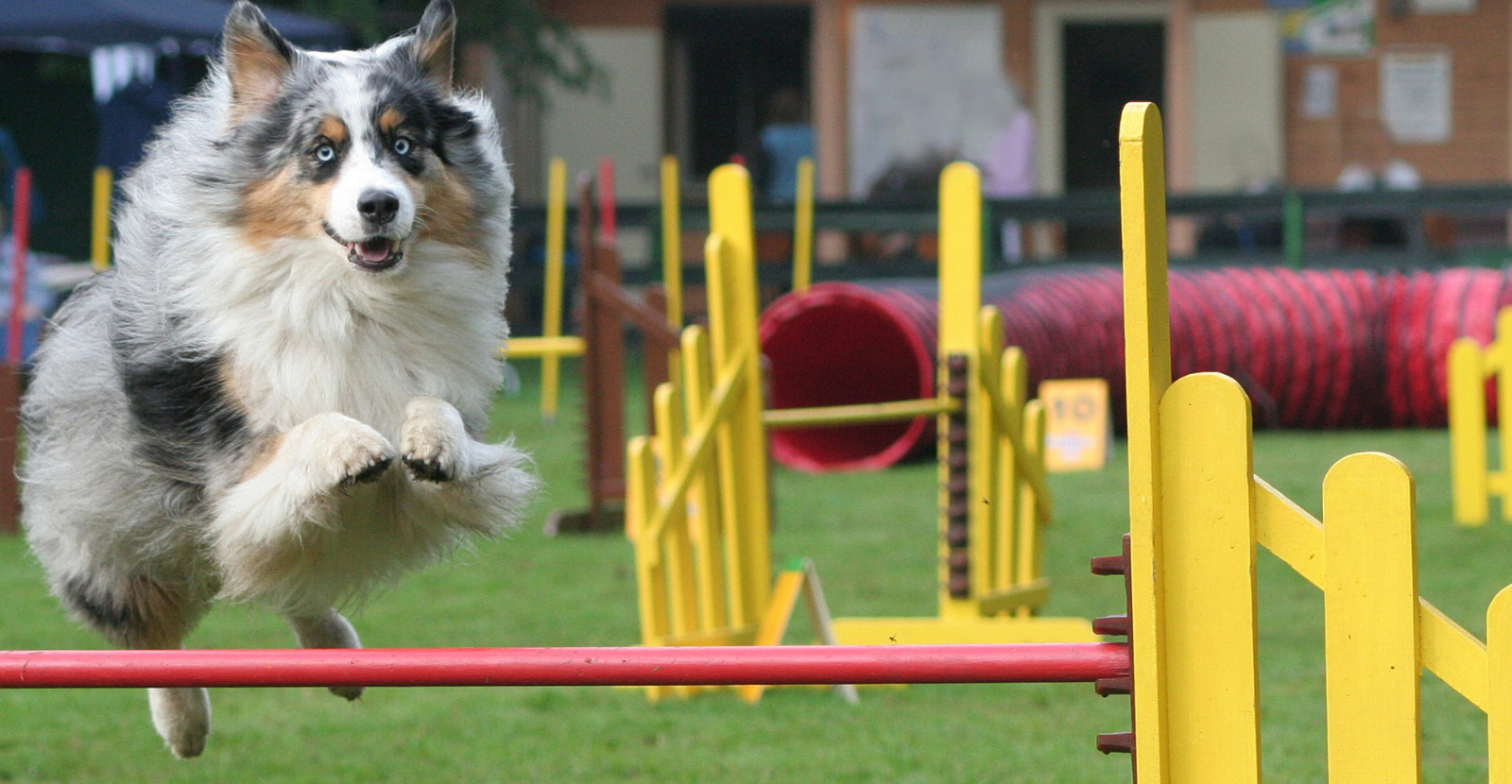 Australian Shepherds are highly intelligent dogs. These dogs are some of the smartest dogs out there. For this reason, they are a member of the herding class of dogs. You can find them on the mobility circuit, competing for prizes. They work in farms and ranches early on and still to this day to help with the herding of cattle. More recently, they've been added as search and rescue dogs and aide police as narcotics dogs finding illegal drugs in airports and on the streets.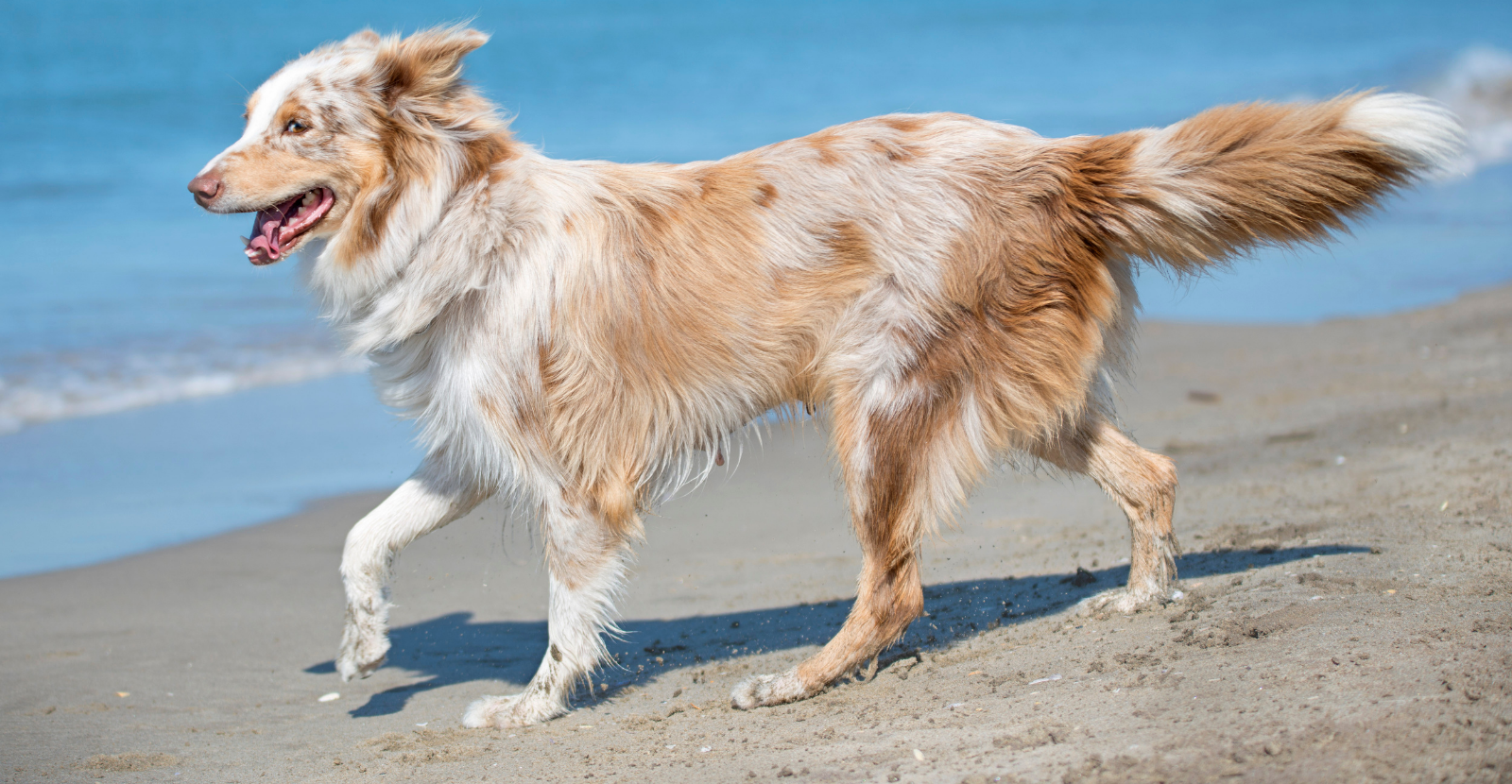 AUSTRALIAN! Well, here at Parnell, Aussies hold a special place in our hearts. These dogs originated from Australia. So do our Glyde™ Mobility Chews! Our key ingredient of New Zealand Green Lipped Mussel (GLM) also comes from the pristine shores of New Zealand, which isn't too far from Australia. Most of us here at Parnell know great things come from Australia, so for that reason, we give Aussie Shepherds an even higher mark!
AKC Breed Standards for Australian Shepherds
Height: Female: 18-21 inches, Male: 20-23 inches
Mass: Male: 50 – 65 lbs (Large Adult), Female: 40 – 55 lbs (Large Adult)
Life Expectancy: 12 – 15 years
Group: Working Group
They are the 135th AKC breed of dog
Top Health Problems of Australian Shepherds
Australian Shepherds are generally healthy dogs. You can attribute it to the breeding history that kept them in tip-top shape. They are very active, smart and their metabolism is remarkable. They are known for being herding dogs, meaning they are used to working hard and staying active for a lifestyle. Their jobs range from being on a farm, cattle ranching, service dog, drug-smelling dogs, and mobility champions. With all that running and jumping, there is often wear and tear on their bodies.
Here are the top ailments to be aware of with Australian Shepherds:
Eye Defects.

These beautiful dogs and their beautiful eyes can have problems. The most common eye problem is cataracts, which can come through a breeding line. If you are getting your Australian Shepherd from a breeder, you can ask if the parents were tested and what the results were. It is hard to tell if your dog has eye defects, especially if they have a vibrant clear blue. Look for signs around the eyes such as redness, puffiness, watery eyes. Visit your veterinarian for anything you suspect with your dog's eyes as it could lead to damage and even blindness.
Canine Hip & Elbow Dysplasia. Do not be alarmed when you learn your Australian Shepherd is can get this. Surprisingly, there are 115 known breeds that get hip and elbow dysplasia. It's actually quite common. Hip dysplasia is a combination of hip joint slipping and joint degeneration. It is a disease arising from a combination of genetic and environmental factors. Genetic, meaning it comes in their bloodline, but also because these dogs physically do so much, is also part of their environment and how they enjoy life. Hip and elbow dysplasia causes pain and impacts mobility. It can be mild or extreme, usually needing attention. For these active breeds, it is important to take preventative action to ensure they stay active for as long as they can.
Osteoarthritis, or arthritis. Because of the natural ability to run distances and are an extremely active dog breed, often joint problems can arise. Sometimes arthritis can develop in the joints and cause your Aussie to slow down. Arthritis is as painful for dogs as it is for humans. And just like humans, there is something you can do about it. Learn more about arthritis in dogs and check out all the risk factors.
Protect and Prevent Joint issues for Aussies
Many of the Australian Shepherd's health problems are joint-related, plan to do what you can to protect and strengthen their joints safely and naturally by adding a joint supplement to their diet. Joint supplements can promote joint health and cartilage development which keeps dogs active and youthful, longer. Be sure to check out those ingredients. If your joint supplement has a long list of ingredients, there probably isn't enough power in any one of them to do what needs to be done. We highly suggest our product, Glyde Mobility Chews, and the three key ingredients.

Glyde™ Mobility Chews
Parnell Living Science is the expert on osteoarthritis (OA) or arthritis in dogs and cats. We created a unique formula with key anti-inflammatory ingredients to combat the signs of aging. Glyde uses natural, gluten-free ingredients to promote healthy joints to let your dog do everything he or she loves to do! Glyde is the only nutraceutical that contains proven levels of three key components that work to relieve the painful signs of arthritis.
Glyde's proven formula has all-natural ingredients and high levels of glucosamine and chondroitin, plus Green Lipped Mussel (GLM). The proven levels of these key ingredients are what makes the formula unique:
Glyde has all the things you need for healthy joints. And nothing you don't!
Like us on Instagram
Australian Shepherds are great dogs, and certainly beautiful to look at. Is it any wonder there are some Aussies on social media with a lot of followers? We have an Australian Shepherd from Australia who proudly use Glyde to care for their dog's joints! Be sure to check them out on your social accounts. Like and follow! And don't forget to check out our Instagram account too.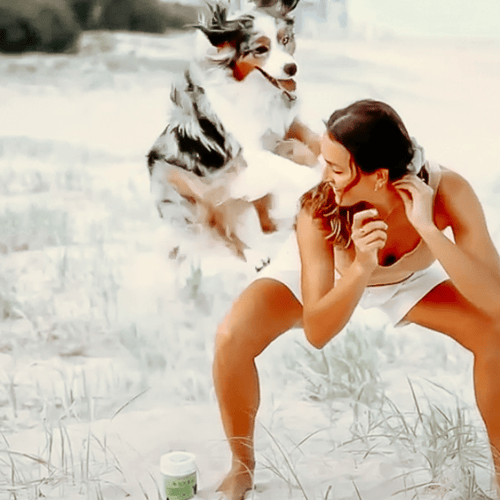 Do you have an Australian Shepherd? If so, what did we miss in our spotlight? Suggest content, or share this blog with your fellow Aussie lovers. And make comments on our social media accounts. No matter what, we can't agree more: Australian Shepherds are one great dog breed!