Sara shared her story of Capone, her adopted dog that had health problems and now is a #GlydeDog!
I adopted Capone when he was 1-year-old from the shelter I was working at while in college. We would go for long walks and jogs and he always seemed to have endless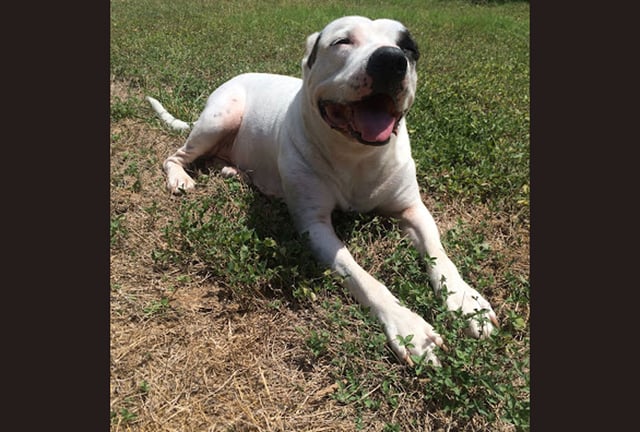 energy. Around age 10, Capone had slowed down significantly. The vet found he had two torn cruciates in his knees, due to progressive joint damage. It was a struggle for him to get on the couch, and I knew I had to take action. He underwent surgery in July 2016.
I started giving him Glyde™ Mobility Chews two months after the surgery because he was still unable to jump into bed and getting on the couch was difficult. I saw gradual improvement but after consistent use of Glyde for 3 months, I was sitting in bed and he jumped up like it wasn't an issue at all! He also loves to go outside and run around the yard. Not only did he have great results with Glyde, he LOVES to take it. As he's almost 11 now, he isn't the wild thing he once was, but Glyde, along with his surgery, has helped him regain so much of the comfort he had lost. Thanks, Glyde!! "
- Sara