This month's feature breed was recommended by one of our readers who wanted to learn more about Collies. Every month, we highlight a popular dog breed at risk for arthritis. We will talk about what we love about them, as well as reflect on how to keep them healthy. "Collie" is a word of Scottish descent used to describe sheepdogs. While each their own breed, we will look at traditional Collies as well as their cousins the Border Collie, Bearded Collie and Shetland Sheepdog, which is more commonly known as the Sheltie.
Ever since many of us were introduced to the smart and sensitive fictional character, Lassie, Collies have been on the short list of the most desired family dog. For many years, Lassie represented all that was good in an enduring relationship between humans and their dog. Lassie was a dog like no other. It seems Hollywood has had a relationship with Collies for awhile. They loved Lassie, the Rough Collie. The Border Collies Fly and Rex have their own fan club, thanks to the movie Babe. A Bearded Collie in The Shaggy Dog won the hearts of many.
Why does Hollywood put so many Collies in their movies? Because they are highly intelligent, can learn anything and are the picture of beauty when it comes to the canine world. Read on for more information about these amazing herding dog breeds.

History
According to the Collie Club of America, Collies have English origin, but also flourished in Scotland. They have origins dating back to the 18th century in the highlands of Scotland, where they were used as sheep dogs herding the flock for centuries. Collies were first exhibited in 1860 at the Birmingham, England dog show under the class of "Scotch Sheep-Dogs." In 1879, the first English Collie was imported to the U.S. and the Collie Club of America was formed 1886, which makes it second parent club to join the AKC, and one of the oldest American dog clubs still in existence.
Classic Lassie
Lassie started with a short story written by Eric Knight in 1938 which appeared in The Saturday Evening Post. The story was met with such regard, Knight expanded it into the children's book two years later. Lassie Come Home was published in 1940 and was about a rough Collie's journey over many miles to be reunited with the boy she loved. From there, Lassie made it to the big screen in 1943 with a movie under the same name, now a classic from MGM. Notably, Lassie Come Home, helped launch the superstar career of child actors Roddy McDowall and Elizabeth Taylor. The movie turned into a radio series from 1947-1950. Lassie even has a star on the Hollywood Walk of Fame!
The character, now a full franchise, moved into television with an Emmy-award winning series which aired in 1954 and lasted 19 years. Lassie went on into other movies, making 9 different films that grossed over $30 million. The last film was released in 2005. This solidified Lassie in our minds as one of the best and beautiful dogs to have at home. Today, children can still see Lassie on through re-runs and even an animated series created in 2015.
Collie Breed
Collies are the canine kingdom's most impressive dogs, thanks to their beautiful coat. But they aren't just beautiful, they are also very intelligent. This herding dog inherited a strong work ethic. You may notice your Collie likes to herd children in the back yard, or other dogs if they are in a group. This natural born instinct sometimes comes with a price as Collie's joints as they age.
Here is the basic breed info from AKC:
AKC Breed Popularity:

Ranks 38 of 196

Height:

24-26 inches (male), 22-24 inches (female)

Weight:

60-75 pounds (male), 50-65 pounds (female)

Life Expectancy:

12-14 years

Group:

Herding Group
There are two main types of Collies: Rough and Smooth. Lassie was a Rough Collie, with a long-haired coat. Obviously, the Smooth Collies have a shorter, denser coat. Collies come in 4 different colors:
Sable: the most common, the "Lassie style" of Collie. The coloring ranges from golden tan, light tan or a rich mahogany color
Tri-color: black, white and tan
Blue Merle: a pale silver blue coloring, usually with black spots.
White: primarily white, but also with other markings on the head.
Border Collies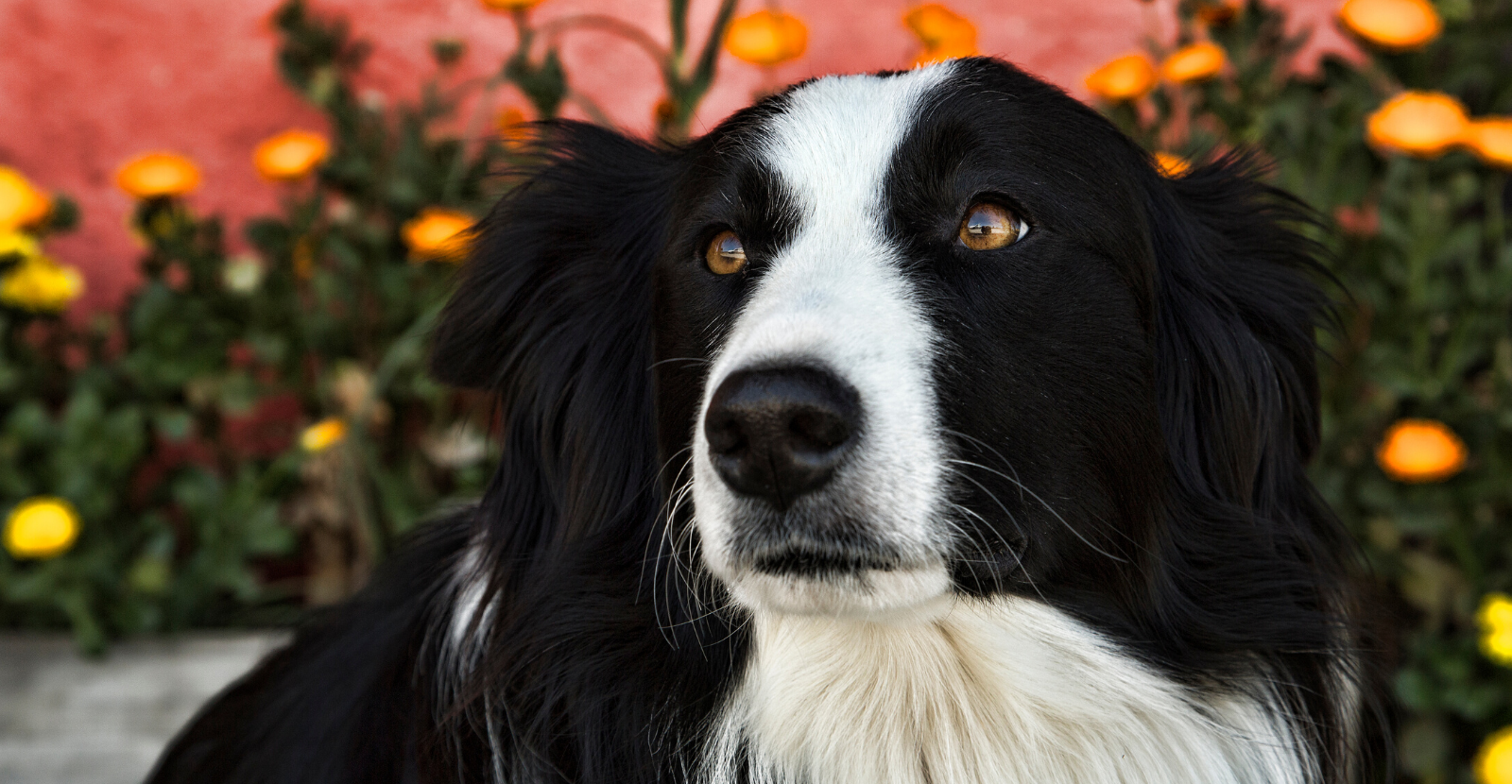 Borders have dominated competitive sheepdog trials in the British Isles for more than a hundred years. But it was relatively recently in 1995 when they joined the AKC Herding Group. Borders have been called the world's greatest herders, which is no surprise. These dogs are an extremely hard working, successful herding dog with a game plan that includes sweeping sprints, stealth movements, crouching, creeping, then explosive bursts of focused energy.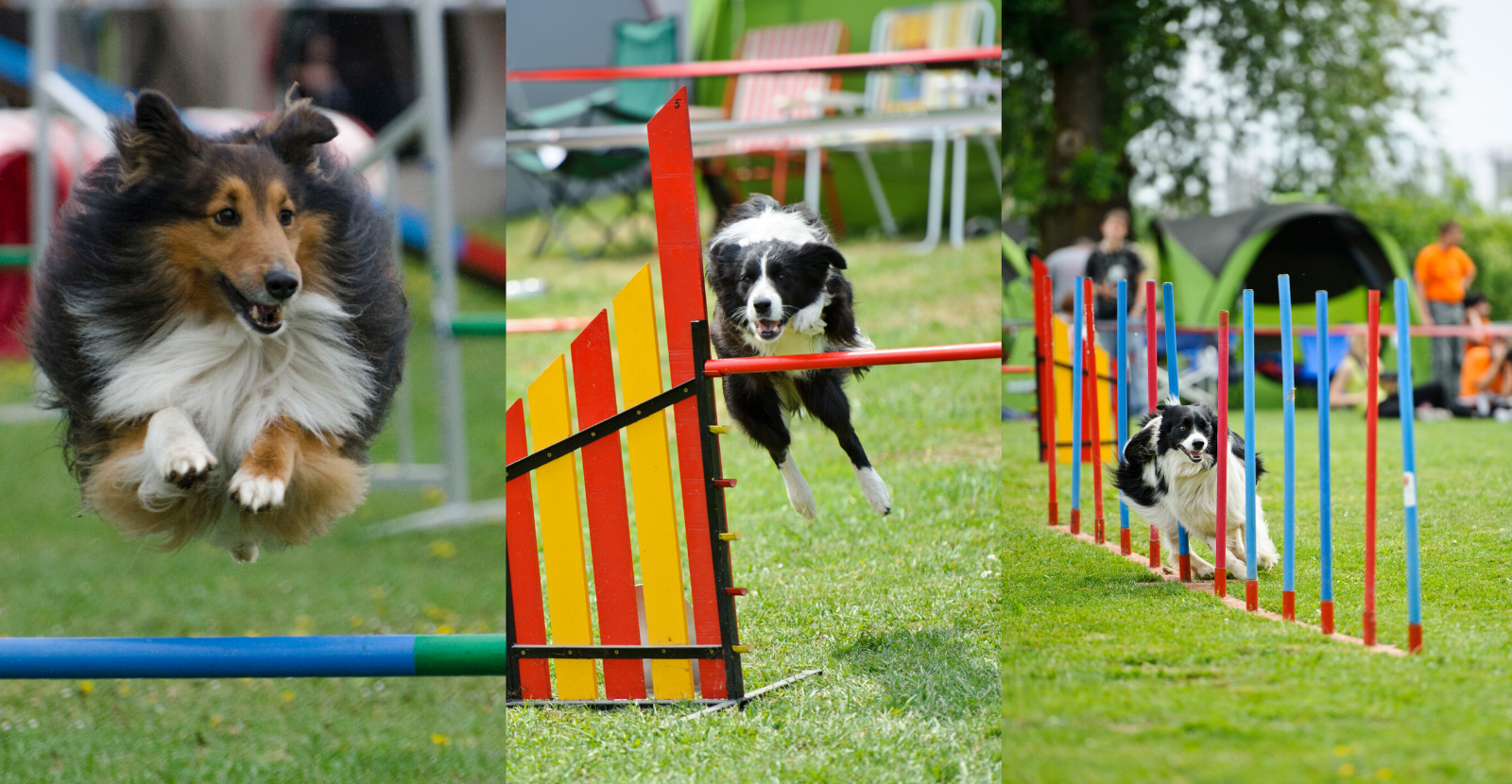 If you want a trick dog, Border Collies are your go to breed. They are one of the best performers at dog agility shows.
Here is the basic breed info from AKC:
AKC Breed Popularity:

Ranks 35 of 196

Height:

19-22 inches (male), 18-21 inches (female)

Weight:

30-55 pounds

Life Expectancy:

12-15 years

Group:

Herding Group
Their herding abilities was demonstrated and immortalized in the movie "Babe." A Border Collie was featured in the hit movie, Babe, a film about a pig learning to herd sheep from the motherly Border Collie named Fly. Max was here too, but he was not as supportive as the motherly Fly. One thing is for sure, they made beautiful Border Collie puppies in the movie!
Bearded Collie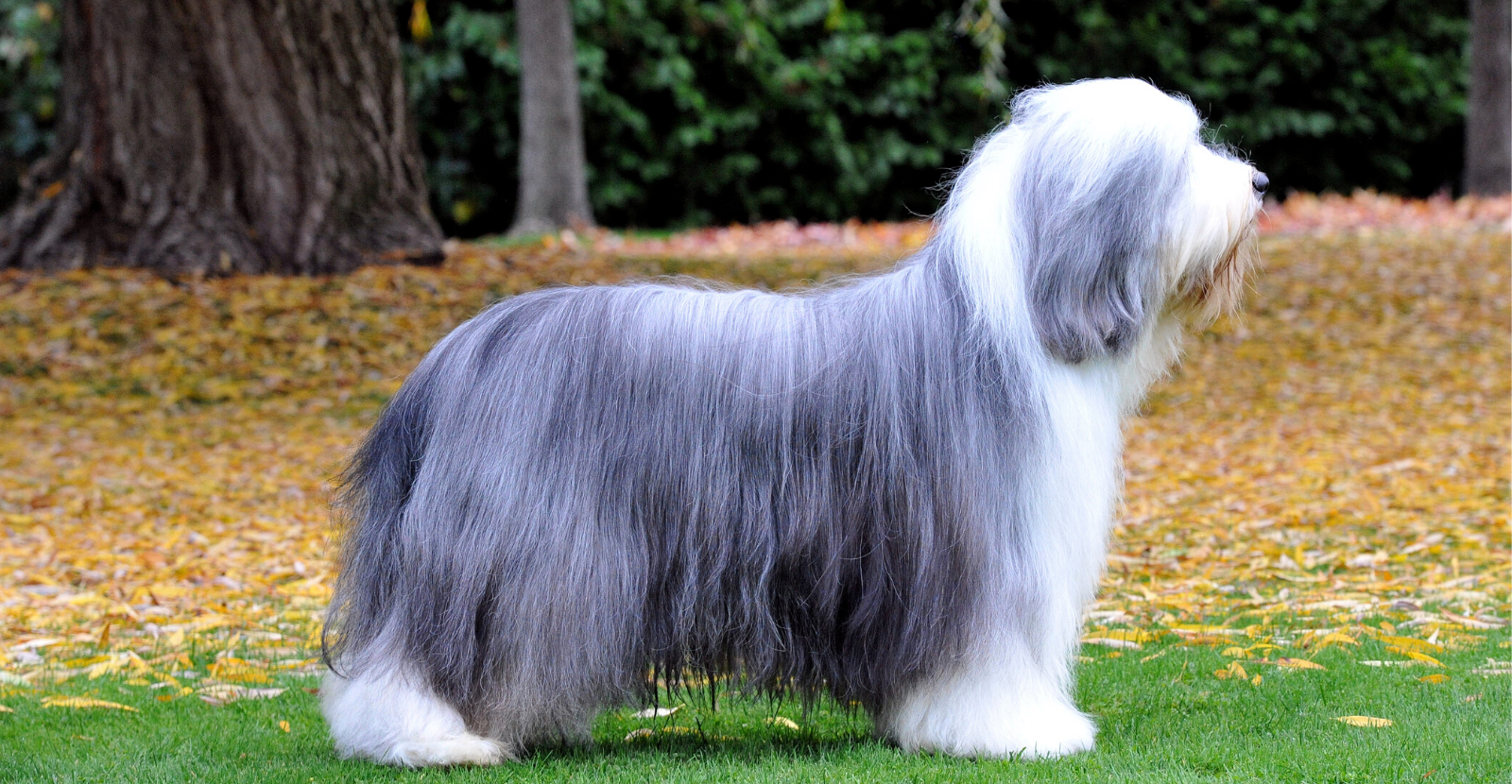 Another Collies cousin, the Bearded Collie is also an energetic and charismatic herding dog also from Scotland. Sometimes mistaken for Sheepdogs, the shaggy-coated Beardie, enjoys outdoor exercise in all weather, even with that beautiful coat that looks as if it would be very hot.
Here is the basic breed info from AKC:
AKC Breed Popularity: Ranks 127 of 196

Height: 21-22 inches (male), 20-21 inches (female)

Weight: 45-55 pounds

Life Expectancy: 12-14 years

Group:

Herding Group
Bearded Collies are not often seen in films, but they were made the star of the show in Walt Disney Picture's 2006 remake of The Shaggy Dog. The film stars Tim Allen as a workaholic lawyer who gets transformed into the Bearded Collie known as Cole after he gets bitten. He gets a new look on life as the Shaggy Dog. The scenes are heart-warming and hilarious.
Shetland Sheepdog or Sheltie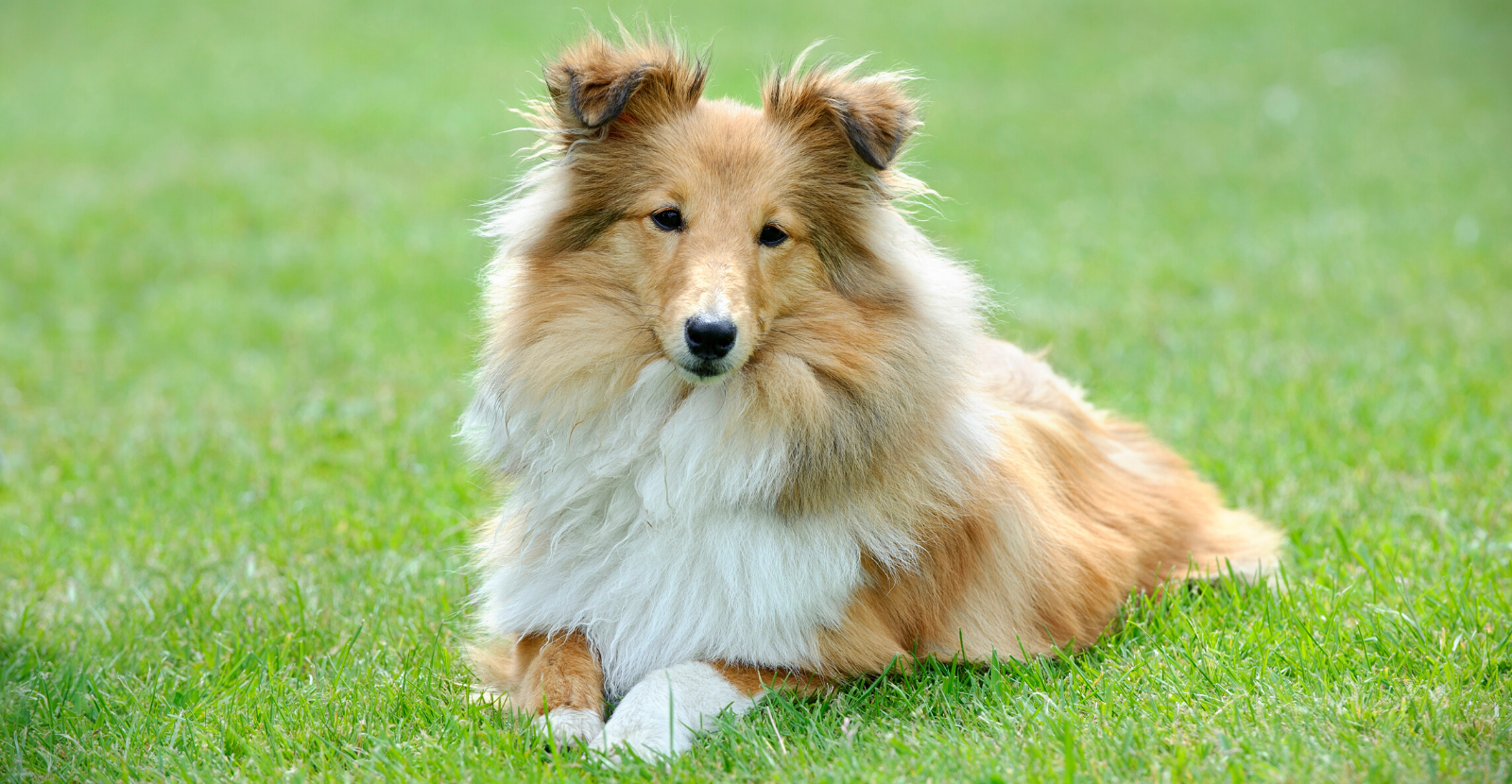 The Shetland Sheepdog, also known as the Sheltie, looks like a smaller version of a Collie. While they are their own unique breed, these cousins definitely have a strong family resemblance. They both originated from Scotland as Herding dogs. The Sheltie gets its namesake from their rugged Shetland Islands, which is where it gets its name. Since they are smaller than Collies, they are extremely agile and alert.
Here is the basic breed info from AKC:
AKC Breed Popularity: Ranks 25 of 196

Height: 13-16 inches

Weight: 15-25 pounds

Life Expectancy: 12-14 years

Group:

Herding Group
Keeping Your Collies Happy and Healthy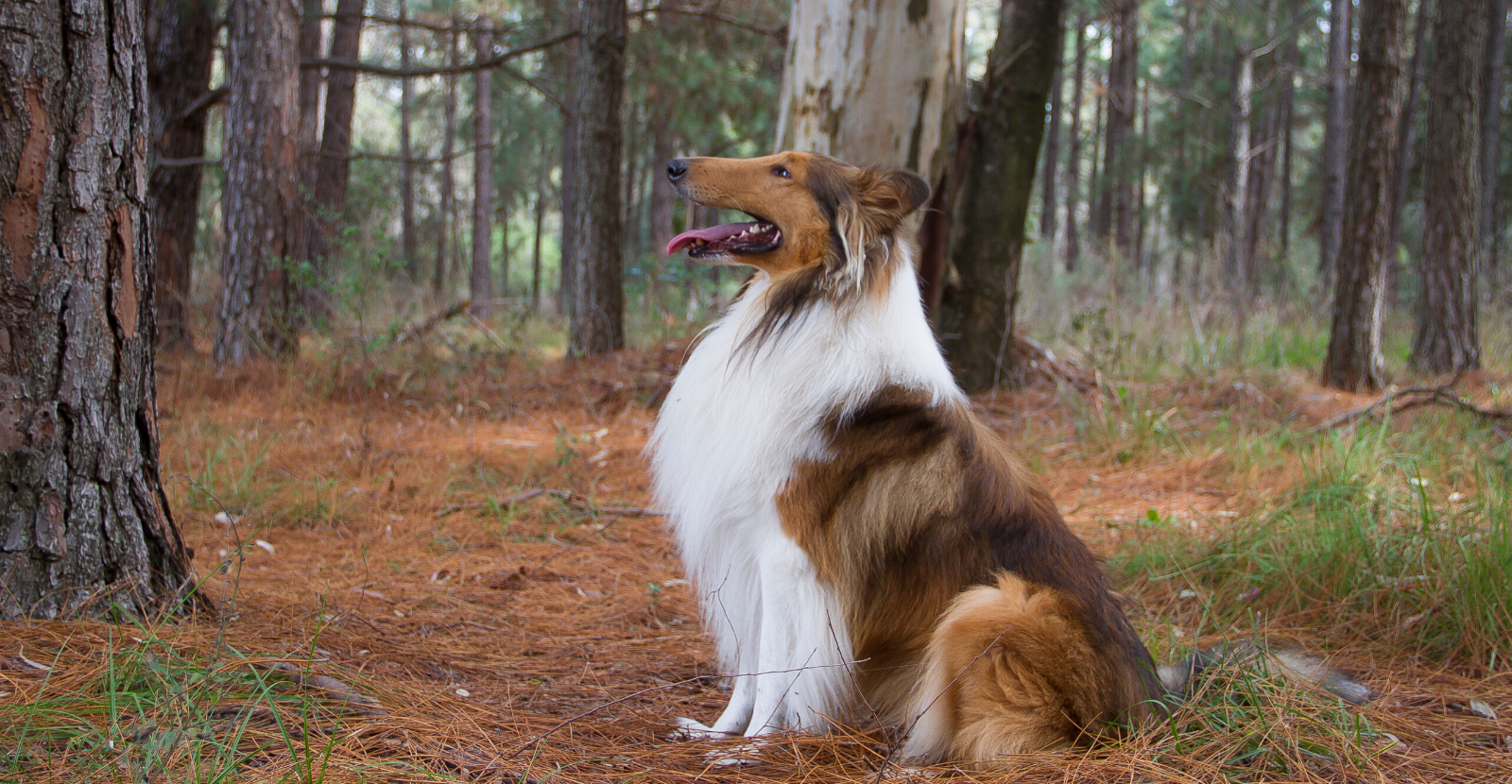 While Collies and Collie cousins are beautiful dogs, they do require regular grooming to maintain their long, lustrous coats. These dogs shed their undercoats in the spring and fall seasons, so be prepared for extra time brushing or at the groomer, as well as spending a bit more time with the vacuum cleaner. Their coats are very important to their overall well-being, so their humans need to be willing to keep the Collie's coat groomed and clean for a happy dog.
The Collies are large breed dogs and because of their herding background, are very agile and athletic. It is very important to be sure that you keep your Collie as healthy as possible with key preventative measures and keep their joints in mind as they age. Here are the key health problems to know about when it comes to your Collie:
Inherited eye disease. Collies have a history in their genes for having eye issues. Proper breeding techniques have been established to resolve this issue. Just in case, it is recommended to have a Collie puppy's eyes checked for eye anomaly.
Osteoarthritis, or arthritis. Because of the joint problems already mentioned, Collies and their cousins are at very high risk for osteoarthritis. The smaller Border Collie is at medium risk, due to their size. Remember, arthritis is as painful for dogs as it is for humans. And just like humans, there is something you can do about it. Preventative efforts are often recommended to make sure these active dogs stay active for a majority of their lives. Learn more about arthritis in dogs and check out all the risk factors.
We Love Collies
Hollywood was right to cast so many of these Collies in great roles. It is part of the canine world for us, and the relationships these Collies have with their humans is something we all strive for. These dogs are fantastic family dogs and right at home doing whatever it is you want to do. No matter what type of Collie you have at home, be sure to keep them happy, healthy and well groomed for the ultimate dog.