Happy Halloween week! Are you breaking out the new Halloween pet costumes for your dog? We are too! Obviously, we are not alone. According to the National Retail Federation's annual survey, Halloween spending is expected to reach a record $12.2 billion, exceeding last year's record of $10.6 billion. Per-person spending is also up as consumers plan to spend a record $108.24 each, up from the previous record of $102.74 in 2021. The greatest increase in spending came from costumes, which are more popular than ever. If you have your pet costume, you aren't alone. Here are some of our favorite pet costumes and more interesting facts about Halloween with our pets. Enjoy!
Glyde Attended Fall Fest in Texas
Parnell Living Science, the maker of Glyde Mobility Chews for dogs, was excited to be part of Richter Animal Hospital's Fall Festival in Texas. It was great to hear how current Glyde dogs are staying healthy and help get more dogs on track towards a pain-free life. Here are a few pictures we took at the event, complete with your favorite dog costumes!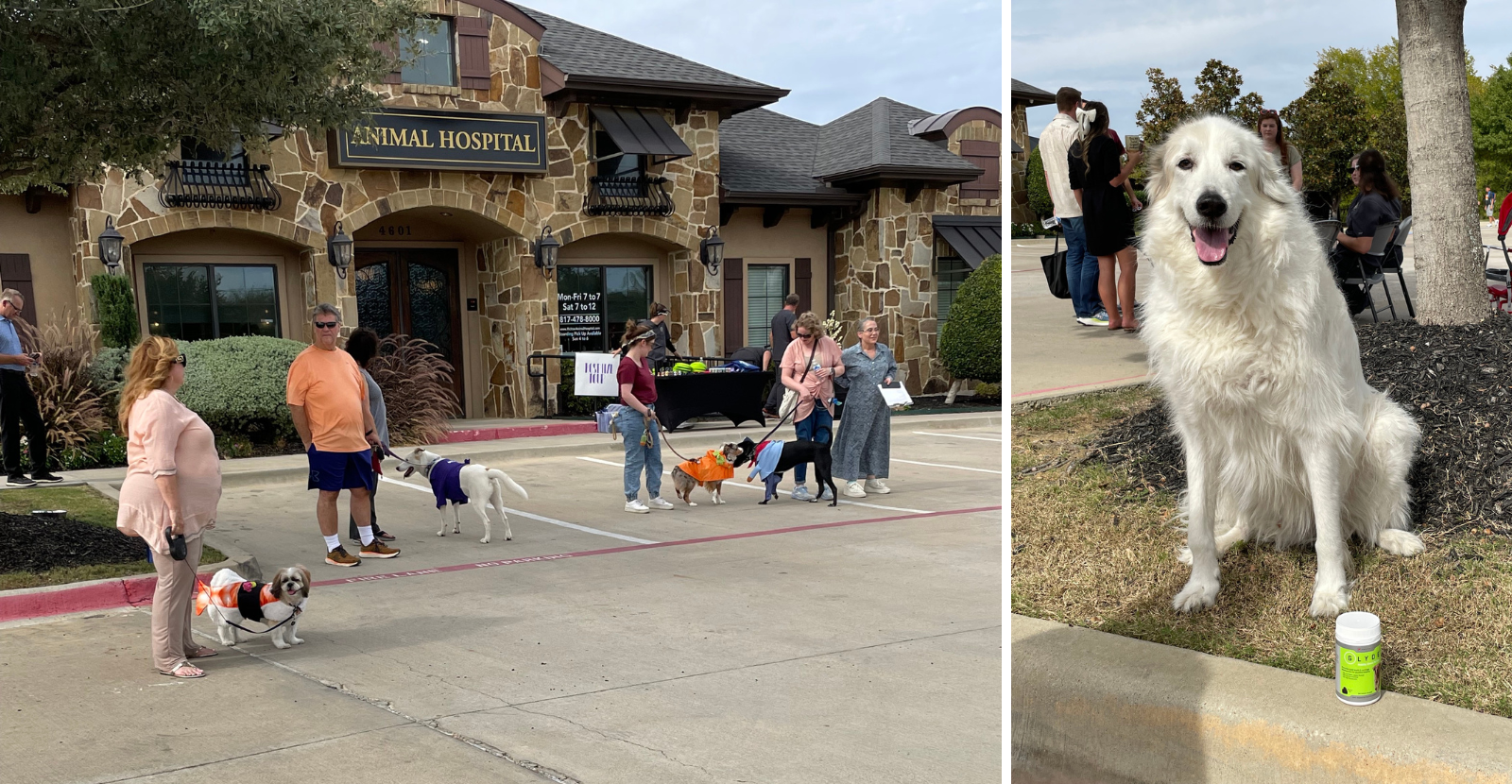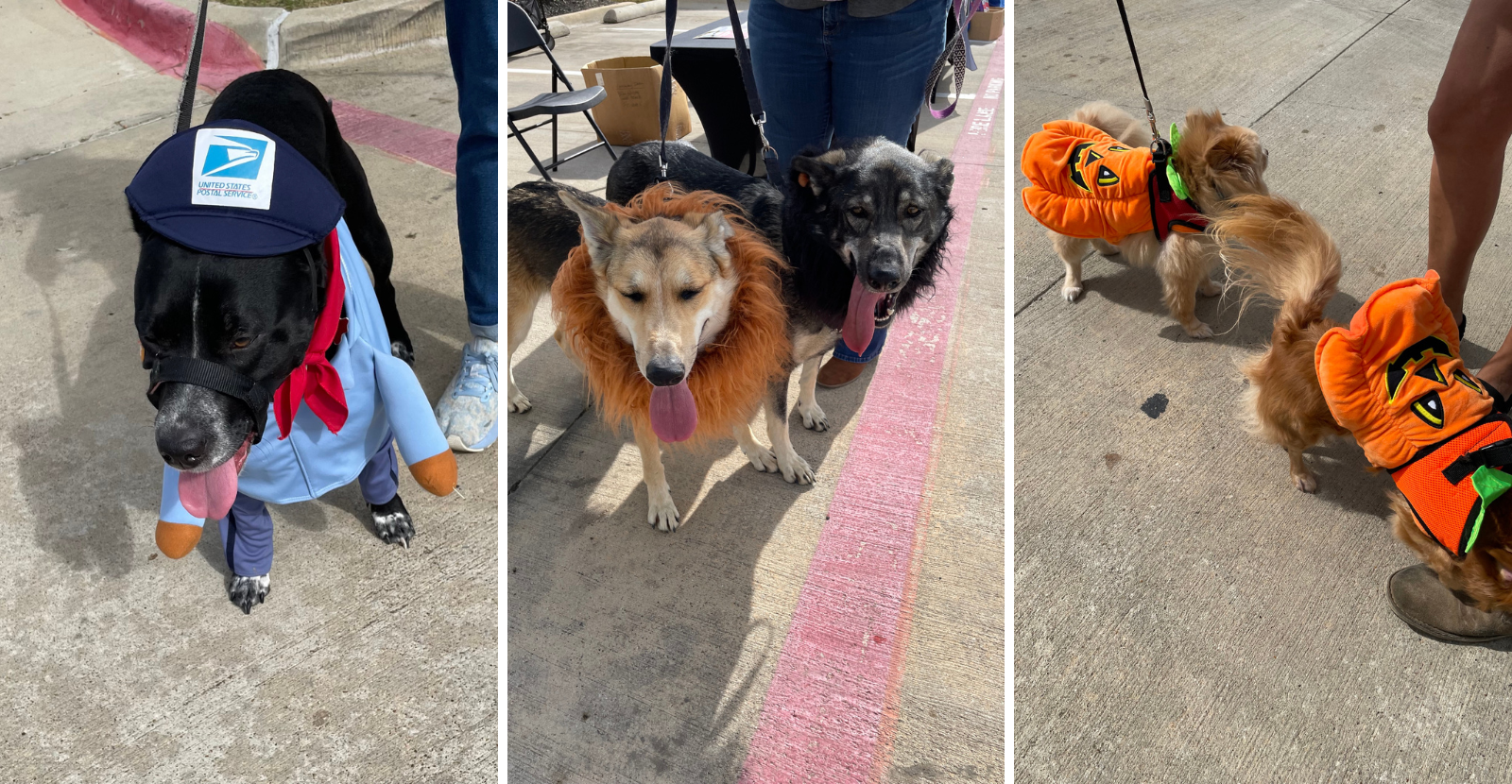 Halloween is big business
The National Retail Federation found that we love our costumes. Big surprise. This year, we will spend more than ever on costumes. The biggest spending category was on adult costumes, at $2 billion. Parents and family members spent $1.4 billion on children's costumes. And for those of us with dogs, we will spend nearly $0.7 billion.
What costumes are we buying? Here is what the top costumes are for 2023!
Top pet costume for dogs: Pumpkin!
We love the costume inspiration ideas at Chewy! You can enter to win a $500 Chewy gift card if you submit your dog's photo in in their social media contest. Did you know you could also buy Glyde on Chewy? Along with other great dog products. Take a picture of your dog and enter this contest before October 28.
Witches are a lot of fun, especially this one found at Target! It comes with a frog toy in the witchy pocket.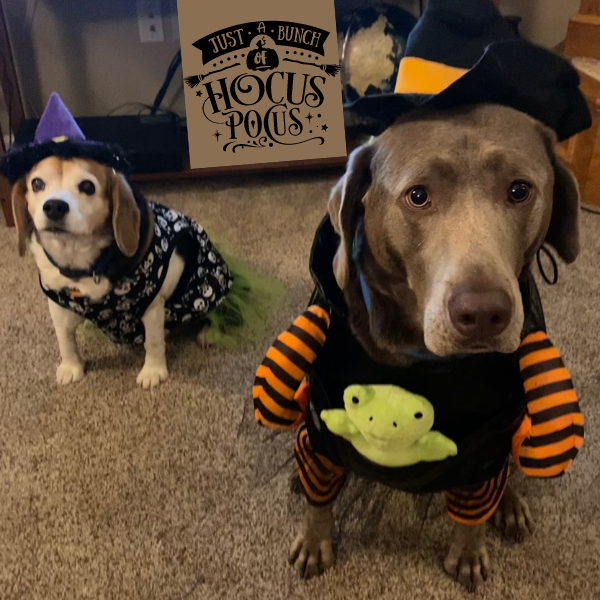 Ghosts are also fun. You can make these on your own.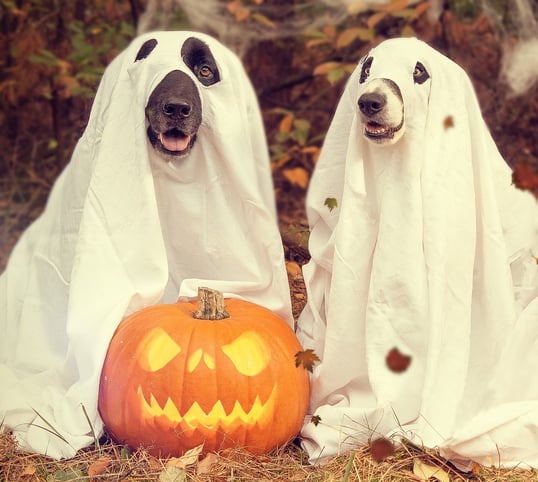 Halloween is a fun time of year for us all. Your pets may not love the costumes you brought home for them. But the photos are hilarious. We have so much fun with our dogs, it's no wonder we want them to be part of our fun. Whatever you do this Halloween with your pet, be sure to have a safe one. Here are tips on how to keep your dog safe this Halloween. Happy Halloween to you and your fur-kids!