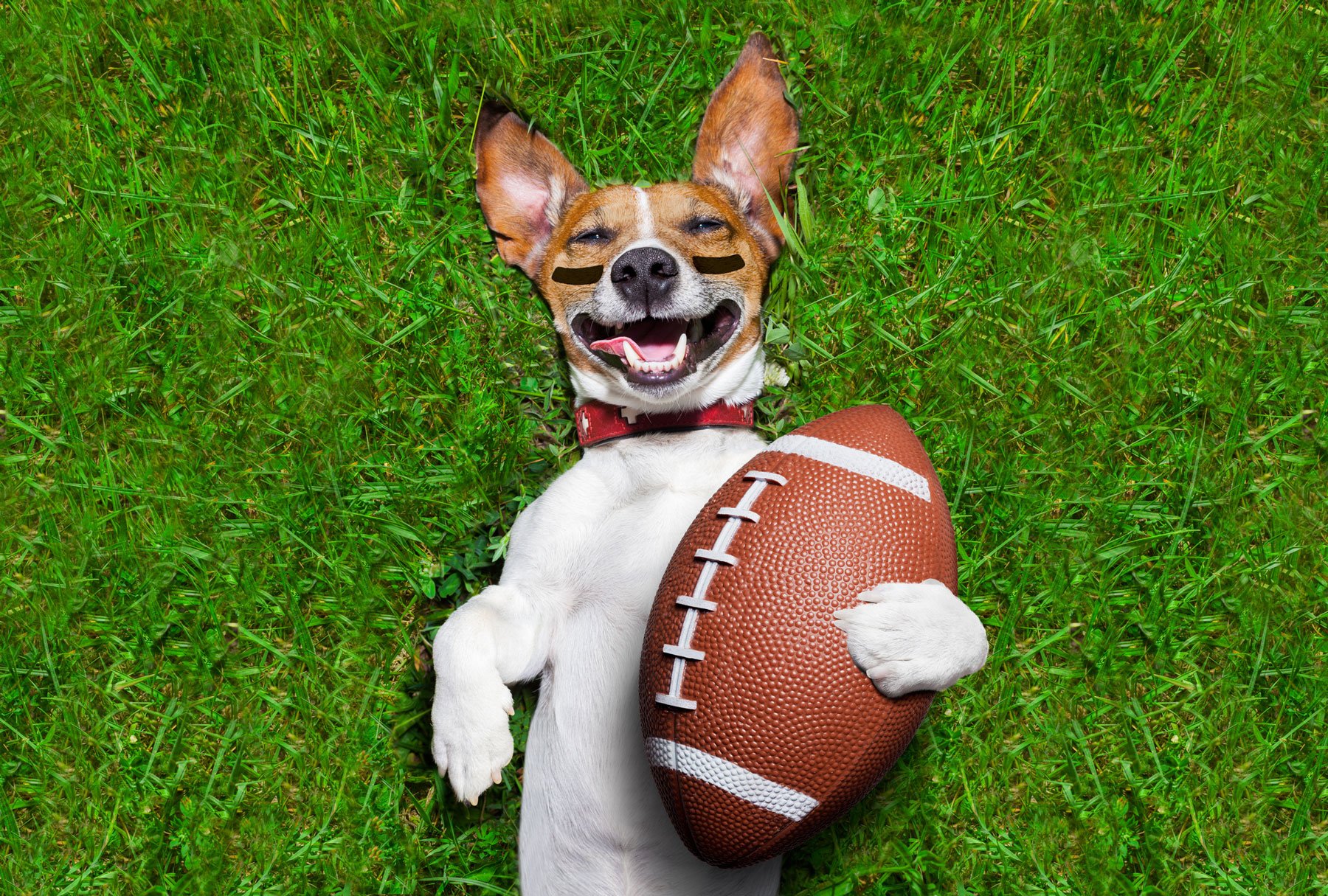 Most of us will be watching Super Bowl LIII this coming Sunday, Feb. 3, 2019. Most of us no longer have a team to root for, because ours lost along the way. As there can only be one champion and one runner-up, it will be determined when the New England Patriots play the Los Angeles Rams at Atlanta's Mercedes-Benz Stadium. The game starts at 6:30 p.m.
There are still many reasons to enjoy the game, even if you do not have your favorite team playing. Simply grab your fur-baby and enjoy these fur-friendly ways to enjoy the big game this Sunday!
Commercials, of course!
CBS, this year's television host network, is charging a record $5.25 million for a 30-second spot. These are some of the most expensive commercials made this year complete with stars, pets, special effect and great causes.
For pre-game fun, check out some of the commercials already released.
Budweiser returned this year with the classic Clydesdale horses and a Dalmatian, but a new twist of how the company uses renewable energy.
This year, Avocados from Mexico used dogs to promote their brand in a humorous way. If you visit their website, there are several dog-related activities to keep us entertained.
Watch the best commercials featuring pets from previous years. Parade Magazine declared these 5 commercials as the best ones featuring our furry friends. Did your favorite one make the cut?
Here are our favorites:
This one is not as familiar, but we love dogs, so it's tops to us:
Las Vegas is known for sports books and betting on the outcome of games. Here's a bet you might consider: how many commercials will feature pets? Currently, Las Vegas odds suggest there will be 5.5 commercials featuring pets. This means you can wager that you believe there will be more or less than 5.5 commercials with furry friends.
Watch more than the Big Game!
There are more opportunities to watch competitions with furry friends. Check out these options:
Make Snacks!
There are so many ways to make yummy snacks to enjoy during the game. Since you are celebrating with your dog or cat, consider some of these easy recipes to make and enjoy!
Don't forget to make dog-friendly recipes for your dog! And of course, cat-friendly recipes for your cat!
No matter how you do it, celebrate Super Bowl Sunday with your fur-baby. They always score touchdowns with the love and companionship they give us. Enjoy and have fun!