It's an exciting time of year if you love movies! The whole world will be watching as we enjoy movies at their best this Sunday, February 24, and tune in to the Academy Awards live from Hollywood at 5 p.m. PT/8 p.m. ET on ABC.
Grab your popcorn and settle in to watch the best of the best this Sunday. Here's all you need to know to have a paw-sitive experience with your dog and cat as you watch the Oscars!
Host Your Own Oscar Watch Party
My family enjoys movies, so we love Oscar Night. We use it as a fun night to get together, guess which movies will win and watch Hollywood's best show up in their dazzling attire. Of course, it wouldn't be the same if we didn't have our dogs there with us. We are all dressed up, including the dogs.
This photo is of our dog cousin, Phoenix. We come from a long line of beagles, as I say. Which means we have lots of beagles in the family.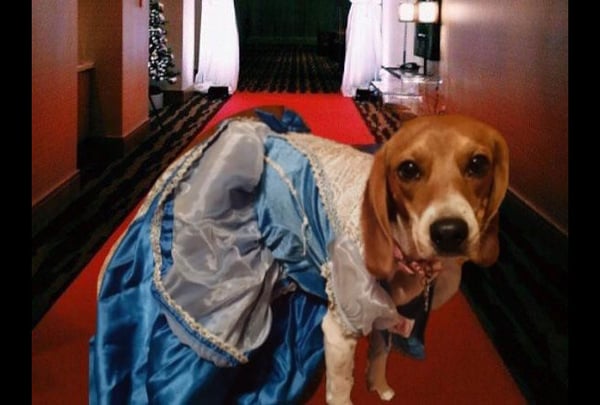 Here is another picture. It features our family with the cousins, including Lucky beagle at their feet. They are reading the awards we give out at our own Oscar Party. Of course the beagle needs to be right there with them!
As most will not get all dressed up, at least you might tune in and watch. Which one will win Best Picture? We aren't sure, but here is our pick for best pet use in our unofficial recap.
Unofficial Best Pet Awards
As movies depict life, the best ones have an adorable dog and/or cat as part of the movies. Who can forget "Cat" in Breakfast at Tiffany's or "Toto" in The Wizard of Oz? A few of this year's Best Pictures featured pets. While there is no official award for Best Dog or Best Cat at Oscar for animals, here's an unofficial look at the pet highlights seen at the movies this year. See if you agree.
"Black Panther": Cat's Meow
Black Panther made history as the Marvel Studios film is the first comic book movie to earn the nod of a Best Picture nomination, among several others. This was one of my favorite movies of the year. There was too much going on in Wakanda to have pets. But the impact of the popularity of the movie spilled over to more people adopting black cats, according to People Magazine.
"Bohemian Rhapsody": Best Cats
What a movie! Actor Rami Malek truly captured the spirit of Freddy Mercury. The only way he couldn't duplicate Freddy's moves was that Freddy loved cats! And unfortunately, Mr. Malek is allergic to them. Thanks to Hollywood, this was not a problem. You may have noticed several scenes with the cats walking around in the home, but the actor was not present, or his appearance was brief.
"The Favourite": Interesting Pets
This movie is unlike most period films, which is why it is so appealing. Let's give a nod to this movie for best use of pets – but a different kind. The movie features 17 rabbits – meant to represent each of Queen Anne's lost children (based on history, the Queen was childless and lost 17 pregnancies and children in her life. She did have a rabbit to represent every one). What is interesting how they used bunnies to represent so many emotions in the film with their twitching noses, cute ears and calculating instincts.
"Roma": Most Dog Poop
Roma used the most of dogs in the movie, but more as part of the production set. The most interesting part of this movie was the intricate detail and statements made in each piece of the set production. Roma uses a lot of dog poop in this movie. It wins for most interesting use of dogs. The use of dog poop to foreshadow the literal poop they were about to step in was certainly a unique way to incorporate dogs in a story-line. Also the taxidermied dog heads illustrate the way dogs were part of the culture in the 70s. Thankfully, the dog heads were simply stuffed animals. To learn more about the production set and how Director Alfonso Cuarón's came up with it, read this interesting article.
"A Star Is Born": Best Dog
This movie was the remake of two classic versions. It was a beautiful movie and most of us know the duet "Shallow" by heart. One of the most touching moments of the movie was when Bradley Cooper's "Jackson Maine" is outside playing with his dog. That scene further humanized Jackson and made him all the more worthy of love from Lady Gaga's "Ally." Usually there is a "dog actor" that would fill the role of Cooper's dog, but Cooper knew the scene was too important and cast his own dog so there was an obvious connection already there. Now, everyone loves Cooper's dog, Charlie, and some think this adorable Labradoodle should be nominated for it's own award as Best Canine.
"Vice"
Vice had the actors with pets. I didn't get to see this movie, but hope to soon. Here is what Humane Hollywood had to say about the movie's use of animals.
"BlacKkKlansman"

&

"Green Book"
I do not recall dogs or cats being used in the film "BlacKkKlansman." But this movie is worth seeing as it is a true-life thought-provoking story from director Spike Lee about Ron Stallworth, an African American police officer in Colorado who infiltrates the KKK.
"Green Book" is an movie about the true friendship of the amazing Dr. Don Shirley and his driver Tony Vallelonga. I do not recall pets in this movie either, but we will chalk it up to the fact that they were travelling the entire movie and back then, it was harder to take your dog or cat on a road trip that long.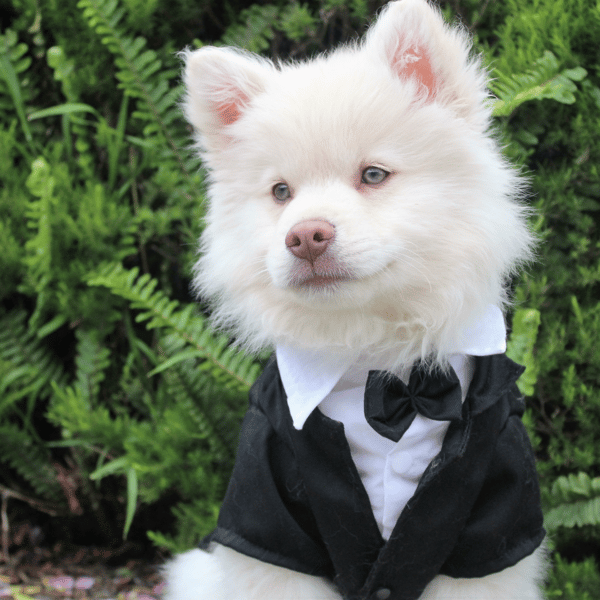 Animals were not harmed
We've heard this before, but how do we know? Well, it's all thanks to the American Humane's Los Angeles-based Film & TV Unit. They are the film and television industry's only officially-sanctioned animal monitoring program. You have probably seen their seal of approval when a movie includes the tagline, "No animals were harmed in the making of this movie." It's great to know this organization exists as sometimes there are parts in a movie when it comes to animals that you tell yourself: "this is only a movie, it's not real."
Are you interested in how pets are treated in a different movie? Go to the search option on their website and find the movie you are looking for and they will outline it for you.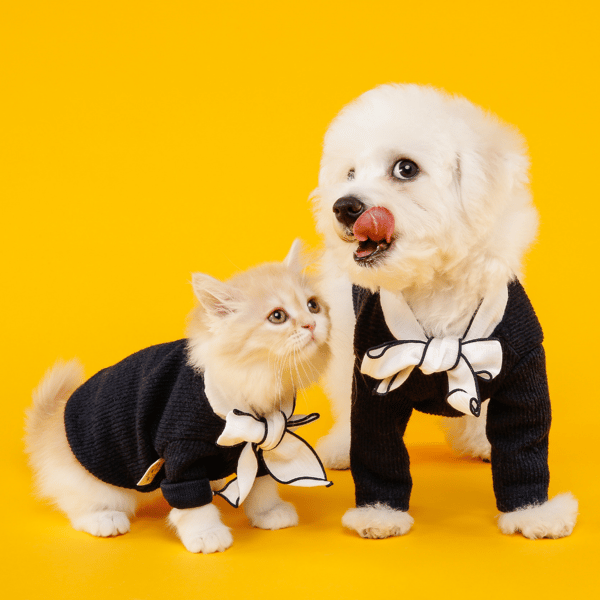 And there is our recap of what you need to know about pets in this year's top movies, as well as some tips on how to celebrate this year's Academy Awards. As always, no matter how you celebrate, be sure your dog or cat is curled up next to you as you enjoy watching the awards being handed out. And now, the envelope please...