Currently, devastating fires are burning through Australia and, according to ABC News, over 12.35 million acres of land and 2,000 home have been destroyed. USA News reports over one billion animals, including pets, wildlife and livestock are feared dead. In the hardest hit area of New South Wales, there are still more than 130 fires still burning. Our hearts are saddened by the devastation of the wildlife and the loss of life and property. Our hearts are with the citizens of Australia.
Since our company was founded in Australia over 50 years ago and our world headquarters are located in Sydney, these fires are very top of mind to us. Not only are our team members located here, Australia is also where our Glyde™ Mobility Chews are made.
If you missed our virtual tour of our headquarter facility in Australia, read about our Australian manufacturing facility and see how those wonderful Glyde heart-shaped chews are made.
One of the main ingredients in our product is Green Lipped Mussel (GLM). We use best industry practices for growing and harvesting this environmentally sustainable product in New Zealand. Thankfully, there has been no damage to our GLM farm.
We are extremely thankful for the dedication of the emergency responders and for the fact our colleagues in Australia are safe. We also wish to extend our heart felt appreciation and concern for the people in Australia as we stand with them.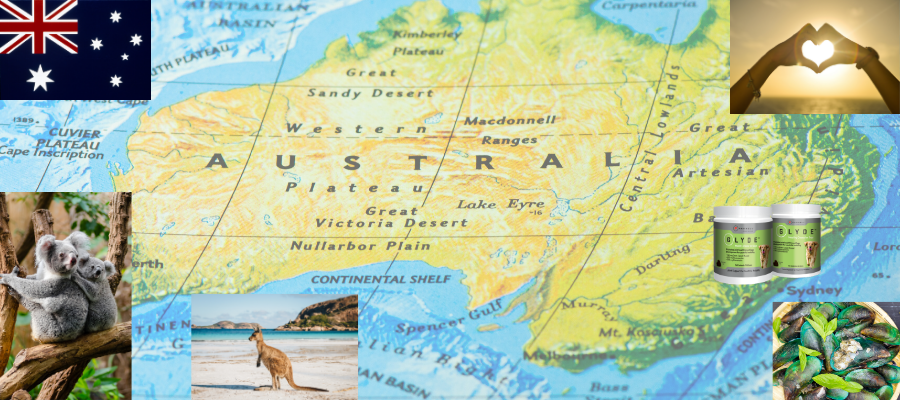 How to Help
There are many ways you can support local relief efforts through donations. Here are some links for more information:
If you prefer to support animal relief efforts, consider one of these options:
To our friends dealing with these fire issues, Parnell know our pets are important. Just remember first and foremost: keep your own safety as the priority.
Pet Burn information
We recently sent this article to our readers in Australia with helpful emergency information on how to plan for a natural emergency. It also contains information on how to deal with pets in burn situations.
About Parnell
Parnell Living Science is a fully integrated pharmaceutical company focused on developing, manufacturing and commercializing innovative animal and human health solutions. Parnell is a technology and clinical science leader in dairy reproduction, marketing its proprietary brands estroPLAN and GONAbreed via its dedicated sales force and digital technology mySYNCH in the USA and Australia-New Zealand, and via distributors in other markets. Parnell has a rapidly growing contract manufacturing business supplying industry majors with specialized sterile injectable products. Recently, Parnell leveraged its novel intellectual property position in the Pentosan Polysulfate drug class to address the human market through a new contract with a major global human health company. In companion animal, Parnell manufactures and markets its proprietary canine osteoarthritis brands Zydax and Glyde.