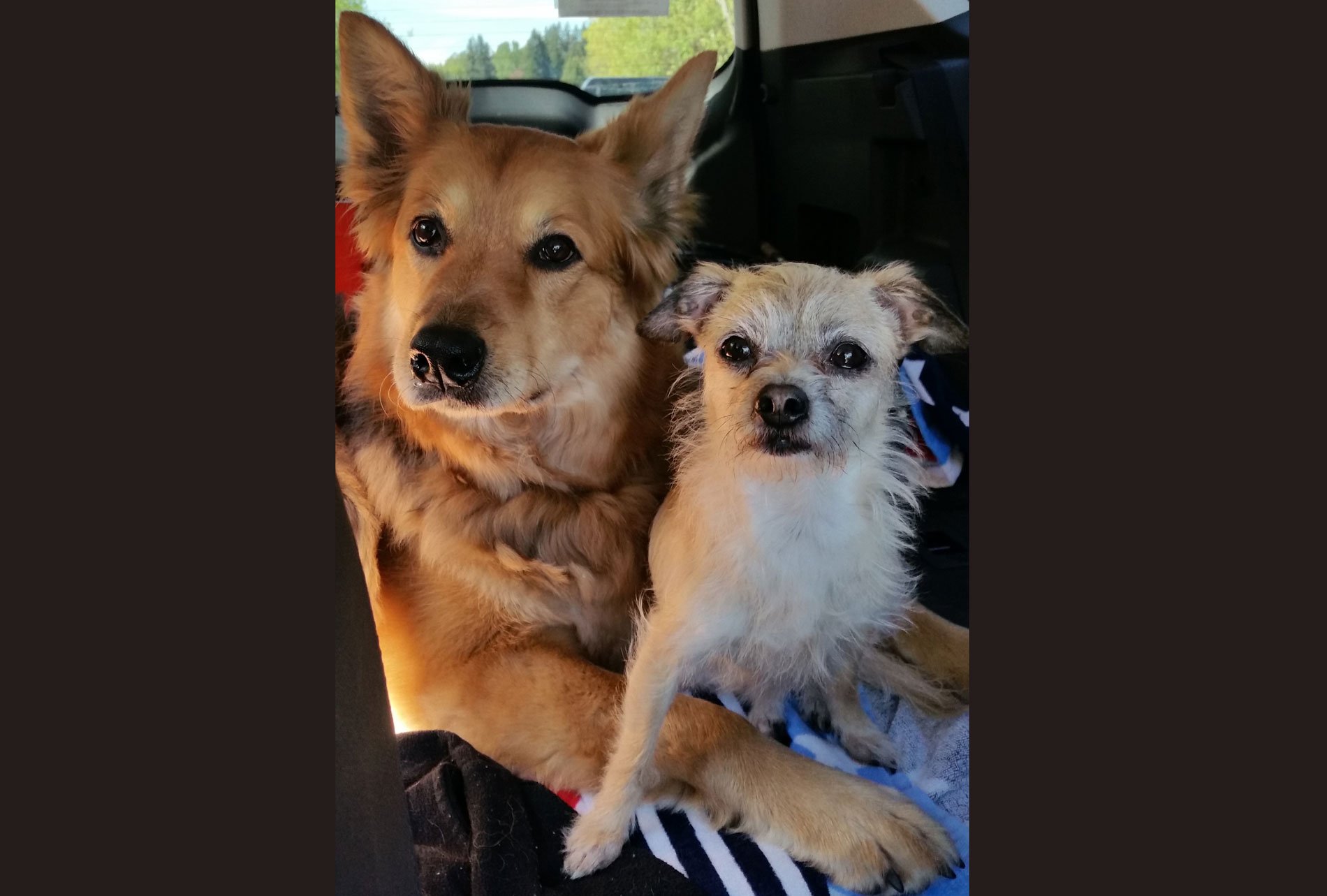 Pet Parent, Stephanie, told us about her two #GlydeDogs, Sakari and Chloe. She decided to take her dog's health into her own hands as the main care-giver of her dogs. After discussions with her vet, she decided to try Glyde™ Mobility Chews. She hasn't regretted it at all, as her fur-babies have had tremendous improvement. We are so glad she has these two #GlydeDogs! Here is their story:
"I recently started my two dogs on Glyde Mobility Chews and they love it! Not only do they work as a great joint supplement but my dogs think they are treats and gobble them right up! Both my dogs have not been on any form of joint supplements. After discussing it with my veterinarian, I decided it was the time now to start as they are both ten years old. I liked that it is not a medication; it does not require a prescription.
I have to say I've seen many differences in how my dogs get up from laying down, how they climb the stairs with a little more ease and even how they jump on and off the bed. I feel like this will help my dogs in the long run and give them what they need for their joints. I really like the new ingredient that Glyde has as well. Along with Glucosamine and Chondroitin, which I was already familiar with because it's in the supplements for humans too. It was great to learn online about New Zealand Green Lipped Mussel.
I really feel Glyde has benefited my Shepard mix, Sakari, the most. There was one day I took a video of her for my husband at the dog park weeks before we started Glyde. Then I took another one after she had been on it for about 3 weeks daily. We then noticed a huge difference in her speed and how much she was flexing and extending her knees!
For my Chihuahua, Chloe, she's not one for running as much as her sister but she loves jumping on and off the bed and sometimes it makes me cringe because she has bilateral luxating patellas and I worry about her knee giving out. Before Glyde, we bought her some stairs for the bed so she could get on and off it a little bit better. We have noticed now on occasion she decides not to use the stairs. She isn't having as much trouble getting up and down! It has been really great! We love this product!"
- Stephanie