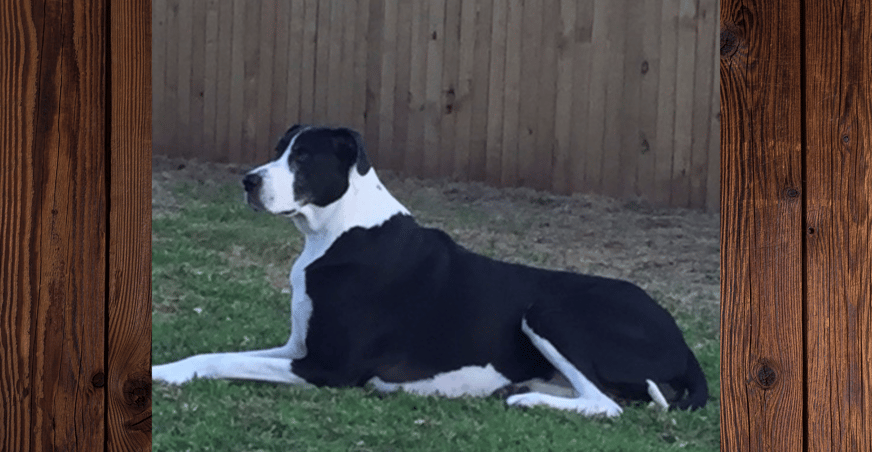 One of the best #GlydeDog stories we have received recently is from Bryan, who works in an animal hospital in Texas. He and his beloved Great Dane had been suffering with injuries. They thought their life was as good as it was going to be until they tried Glyde™ Moblity Chews.
The rest of the story is heart-warming and made all of us at Parnell Living Science very happy to receive.
"My 7-year-old Great Dane, Sidda, tore her ACL 4 years ago. After her surgery and rehab which, by the way, was a very long process... she tore the OTHER ACL! I opted out of repairing the other as it was a hard surgery on her already. She had stopped running and jumping. Recovery was difficult.
"I even took my bed off its frame so she could get on the bed easier."
That had been our life for 3 years. After trying several joint supplements I had settled this was as good as it gets.
I work for a great animal hospital in Texas and our office had heard about Glyde and got it in stock. We decided to try Glyde Mobility Chews for three months on my dog, based on the information we reviewed at the office. I can only say WOW. After about 4 weeks loading dose, Sidda started trotting a little and bouncing. She had not ran in a few years or jumped. Now she is a nut, she plays with my other Dane running and jumping.
"My bed is now on a lifted frame again! I suggest Glyde to all our clients that have dogs with joint issues.Truly Amazed!"
- Bryan, Arlington, Texas