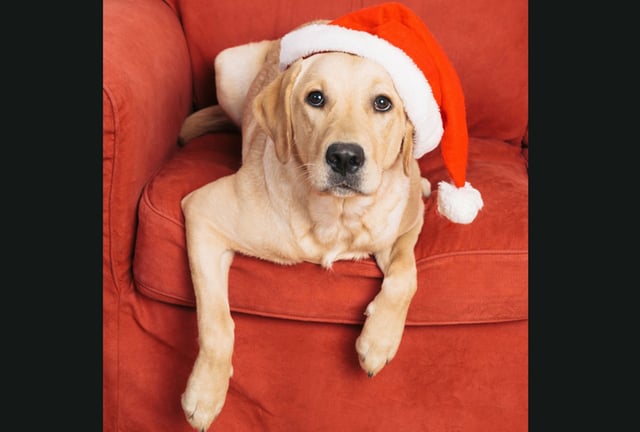 Christmas has become a time when we shower our family and friends with gifts so they know how much we love and appreciate them. In 2017, we are not talking about just a few gifts but significant purchase power towards one major amazing holiday. In fact, according to the American Research Group, Inc., people will spend about $983 for holiday gifts this year which is about $54 more than last year.
If you are like most pet parents we know, your holiday shopping list includes your dog right alongside your family and friends because your dog is an important part of the family too! If you are looking for the best dog gifts for your dog, or gifts for dog lovers, here's our compilation of the best lists out there to help with your shopping:
Give gifts
Of course there are endless amounts of gifts that are made especially for our furry friends. Take it from some of the experts on which are the top toys, treats, clothing and bedding out there for your #1 pooch:
Give to Charity
If you feel that there is enough shopping to do and would prefer giving to others or doing something in your pet's honor, there are a variety of charitable things you can do. According to the U.S. Humane Society, 2.4 million healthy pets are euthanized every year in the U.S. due to overpopulation through puppy mills and lack of spaying and neutering. Many organizations are working to change this. Here's how you can help:
Give Good Health
The gift of good health is great for dogs and dog parents alike. From ways to keep them active to boosting their brains cell production, there are some great gift ideas:
Another gift to add to the good health list would be Glyde Mobility Chews for your beloved fur-baby. With Glyde, you are giving them a gift of improved mobility and protecting them from the painful signs of arthritis provided in the form of a yummy heart-shaped chew with proven levels of glucosamine and chondroitin, which help maintain joint function. This specific formula also contains New Zealand green lipped mussel, the only natural source of ETA, a potent Omega-3 fatty acid, that helps relieve occasional joint stiffness and maintains youthful mobility.
Give every month
Why show your dog how much you love them around the holidays when you can make a point of doing it every month with a subscription? Dog gift subscriptions are now the trend of how to show your fur-baby that they are part of the family. They get something in the mail every month and of course you enjoy giving it to them. Here are some subscription ideas for your beloved pooch:
Subscriptions are also available with Glyde Mobility Chews. Your Glyde subscription would be a fantastic gift that protects your dog's ability to run and play as a key part of preserving their quality of life. When you order a Glyde subscription, you ensure that your dog receives daily treatments essential to protecting them from the painful signs of arthritis. Plus you have the added benefits of regularly scheduled delivery so you never run out or have to think about going to get it. You receive a 10% discount off every shipment and shipping is always free. Plus, the best part of all is that your beloved fur-baby is able to keep doing the things he or she loves to do!
Hopefully this list gives you some great resources for gifts during the holidays! What ideas do you have?