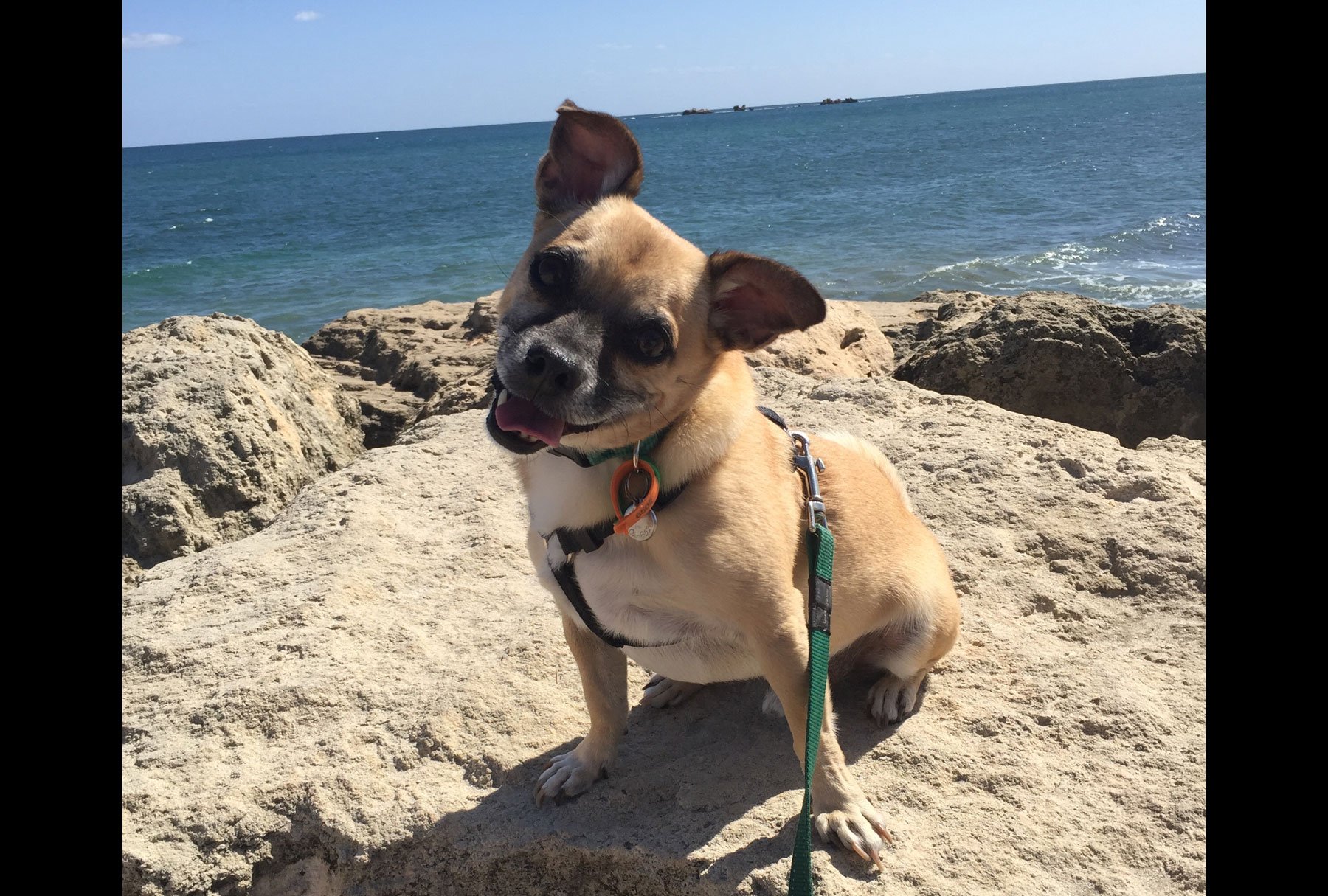 It is easy to discuss larger breed dogs with osteoarthritis (OA) because they are on the high and very high-risk factor category due to their size and therefore, natural wear and tear on their joints. But would you suspect a smaller dog would have arthritis? Unfortunately, yes. But for different reasons.
Age is also a factor in dogs with arthritis. While smaller dogs do not have as much pressure on their joints, the aging process breaks down joint health in the same way. Studies show that 80% of dogs over the age of 8 will suffer from arthritis.
Even small dogs such as Lisa's adorable Pug X Chihuahua, Alfie, can benefit from Glyde® Mobility Chews. We are glad he's keeping up these days. Here is her report about her #GlydeDog!
"Alfie is my 11-year-old pug x chihuahua. He has been on Glyde chews now for 4 weeks. Before using Glyde, I had noticed that Alfie started lagging behind on walks. Now, 4 weeks in and he is keeping up with me on his walks and is more active. I have been happy with him on the Chews. He thinks they are great too! It's like he's getting a treat every day :)"
– Lisa