We were so glad to hear from Susan, who had been a loyal customer receiving Glyde for her dog every month since she found us. We asked how things were going with her fur-baby. Much to our delight, she sent us this wonderful report. We had to share it with you. We are so thrilled to hear how Glyde® Mobility Chews has impacted the lives of this family.
German Shepherd Dogs (GSDs) are active, large breed dogs. Because of the size of GSDs, it is important to find a joint supplement that works. Susan and Malik found us. Now Malik is a #GlydeDog that never misses a dose. Read more about this beautiful #GlydeDog!
"Our boy, Malik (pronounced may lick), is 8 and since the age of 6 or 7, we put him on Glyde. He was having trouble lifting himself up from his curled up comfy lying down position, or in the morning, getting out of bed. He was starting to slow down his walk outside and running when we play ball. GSD's are known for arthritis issues, and while we didn't know if it was age or something more, we found Glyde and liked the idea of supplements versus medication, which we'd used with other dogs. He even takes his Glyde with him when he goes to boarding; we won't skip a day! And he loves the smell, because when he hears me shake the container to get his Glyde, he's right there, beside me, waiting. He has no trouble getting up off the floor anymore. He stretches once like we all do as he gets out of his crate in the morning and he's running and going up and downstairs so easily now. Glyde brings us both joy!"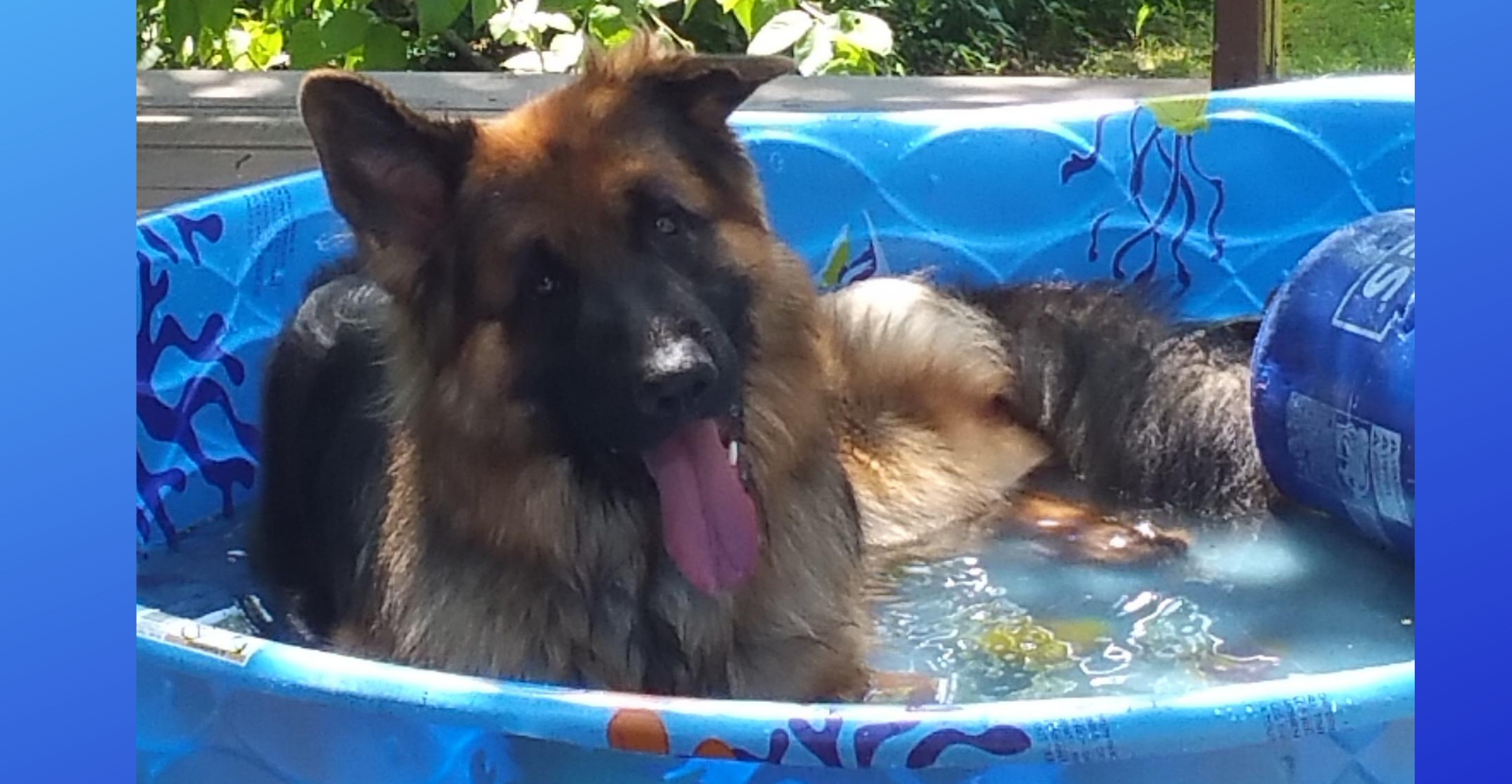 Thanks so much to our long-time Glyde auto-ship subscriber Susan for sending these adorable photos and submitting this testimonial. We look forward to more delight with Malik!