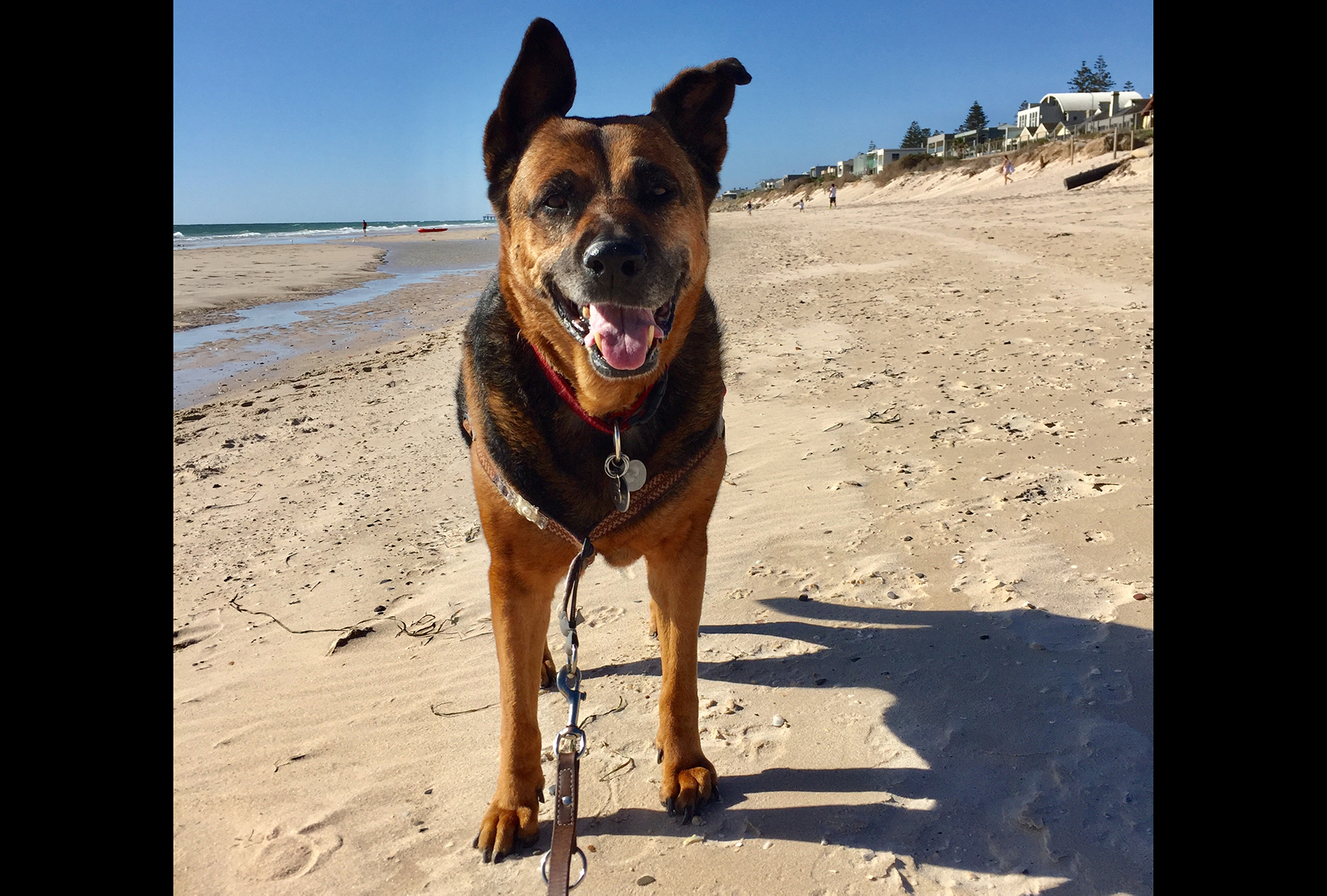 Here's a testimonial we just received from Tina about her beautiful dog, Misty. Misty was bound to have joint issues because she had twice the opportunity since she was a cross of a German Shepherd and Rottweiller, both breeds are at high risk. We are glad Glyde® Mobility Chews have helped and Misty is proud to be a #GlydeDog! Here is there journey from adoption, to illness and happiness as they are thankful for each day.
"My Misty is a 12-year-old, German Shepherd x Rottweiller. She has the stature of a Rottie but the colouring of a Shepherd. She came into our family as a rescue at the age of 8.
Almost immediately we could see she had some discomfort in her left back leg and put her straight onto Glyde chews supplement. We went to a specialist and they suggested an injectable which unfortunately didn't work for Misty. But the supplements, along with maintaining a healthy weight and moderate exercise have certainly helped her keep mobile and happy.
She had her 12th birthday in January and is doing amazingly well after battling for the last 2 years with cancer. Along with some pain relief, Glyde has helped her remain comfortable in her joints. Thankfully, being the natural type of supplement that Glyde is, she has been able to continue taking it throughout her cancer treatment. She remains a happy, content girl and we love her dearly."
-- Tina
Here's a copy of the Arthritis Risk Chart, which is based on many factors including breed and age.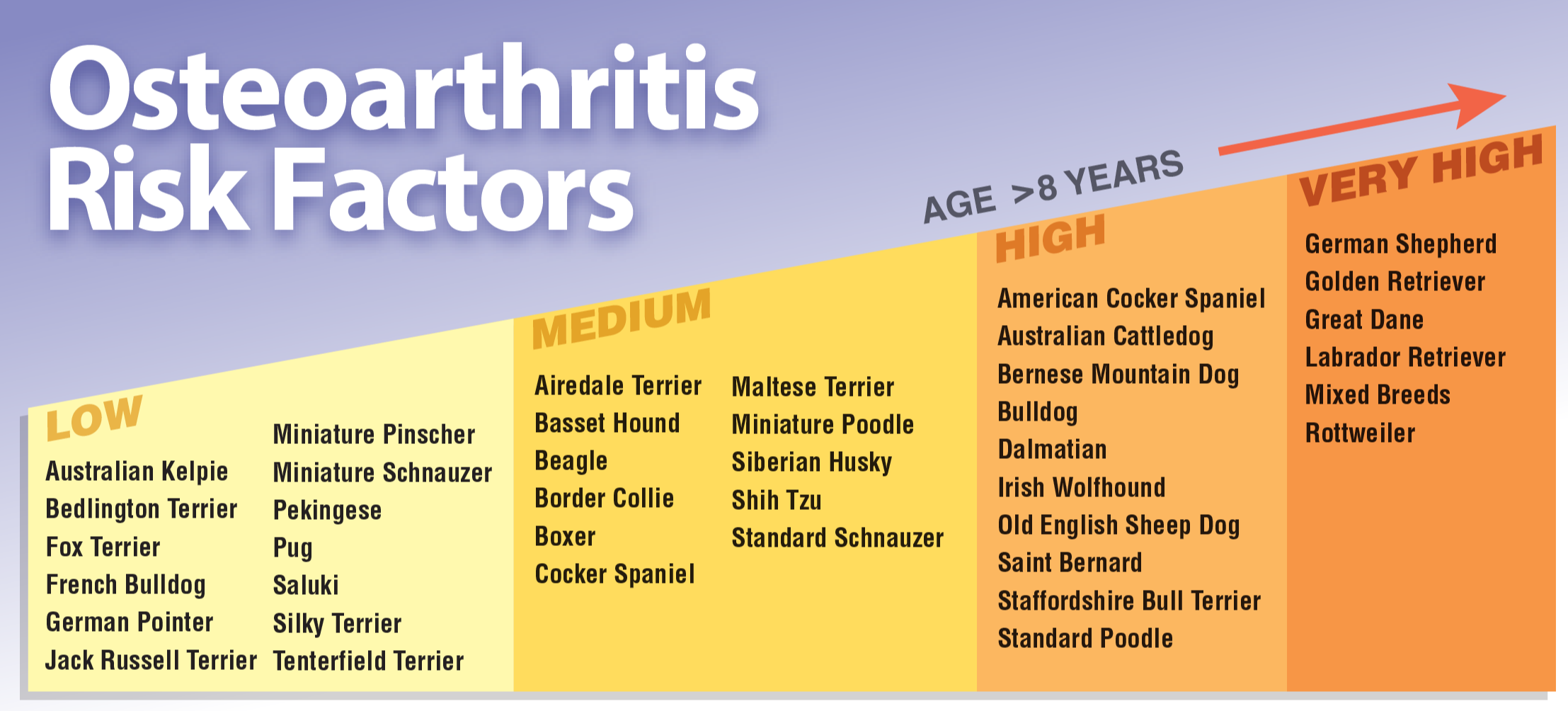 Could your dog have arthritis? Take the quiz by clicking below: