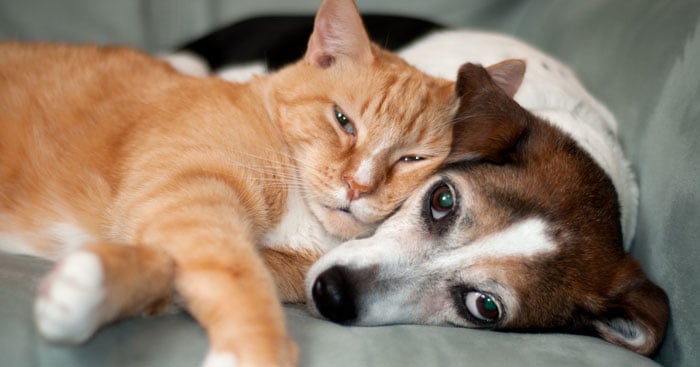 At Parnell Living Science, we love to celebrate May as National Pet Month. This month is set aside by this holiday to promote responsible pet ownership, increase awareness of the benefits associated with living with a pet as well as communicating the value of those who help us care for our pets. So with that lofty list of objectives, Parnell Living Science put together a list of ideas to help you celebrate this month.
Top 5 Ways you Can Celebrate National Pet Month
Adopt a dog or cat. Amazingly, 3.2 million pets are adopted every year. Let's keep up the good work! If you are considering adding a pet to your family, consider adopting. Search to find your perfect pet here: allpaws.com.
Train your dog. Support a local business and use one of your local pet trainers to help your pet understand appropriate behavior. Remember your dog doesn't want to upset you. If they get "the look" from you often from misbehaving, consider dog training. If you aren't sure who would be the best trainer for your dog or which is closest to you, refer to the helpful search center on the Association of Professional Dog Trainers.
Donate to a shelter. If you can't adopt at this time, you could donate goods or services and have fun doing it. Volunteering at the local pet shelter is like giving and receiving love over and over again on a minute by minute basis. But beware: you may end up coming home with one of those lovable pets!
Educate your friends. We all share information on our social media. Educate those in your friend group on what you do with your dog or cat to make their lives better, and vice versa. This is a great way to show the value you find by having a pet in your home. Interested in sharing an educational post, but not sure what to send? Share our top-visited posts with your friends.
For dog lovers, it is: 15 Dog Facts & Myth-Busters.
For cat lovers, it is: 15 Cat Facts & Myth-Busters.
Keep your pet healthy. It is spring! Is your dog and cat active and exercising with the better weather? Or are they not running and playing as much as they once did? It might be that they have arthritis, one of the most common under-diagnosed health problems for both cats and dogs. Often the changes in your cat or dog's health may go unnoticed. Be sure to pay attention to their mobility as they age.

Here's a good step to take for your pet's health: Find out if their arthritis risk. Click on one of the buttons below to take a helpful quiz to find out your dog's or cat's risk and review symptoms of arthritis for dogs and symptoms of arthritis for cats.

Then you can learn what you can do to keep your fur-babies healthy and back to the antics they once did as puppies and kittens.





Hopefully this gave you a few great ideas on how to celebrate National Pet Month in May!