We loved hearing about Gabe the Westie! Yovie, Gabe's mom, sent this message to us and it filled our hearts with joy! We have heard from pet parents on hundreds of occasions that Glyde™ Mobility Chews have been life-changing. Here is one more example of how Gabe the Westie is now back with his typical "West-itude" sassiness his parents thought was behind him. This is another case of how even small dogs get arthritis in dogs. Read all about Gabe, the #GlydeDog!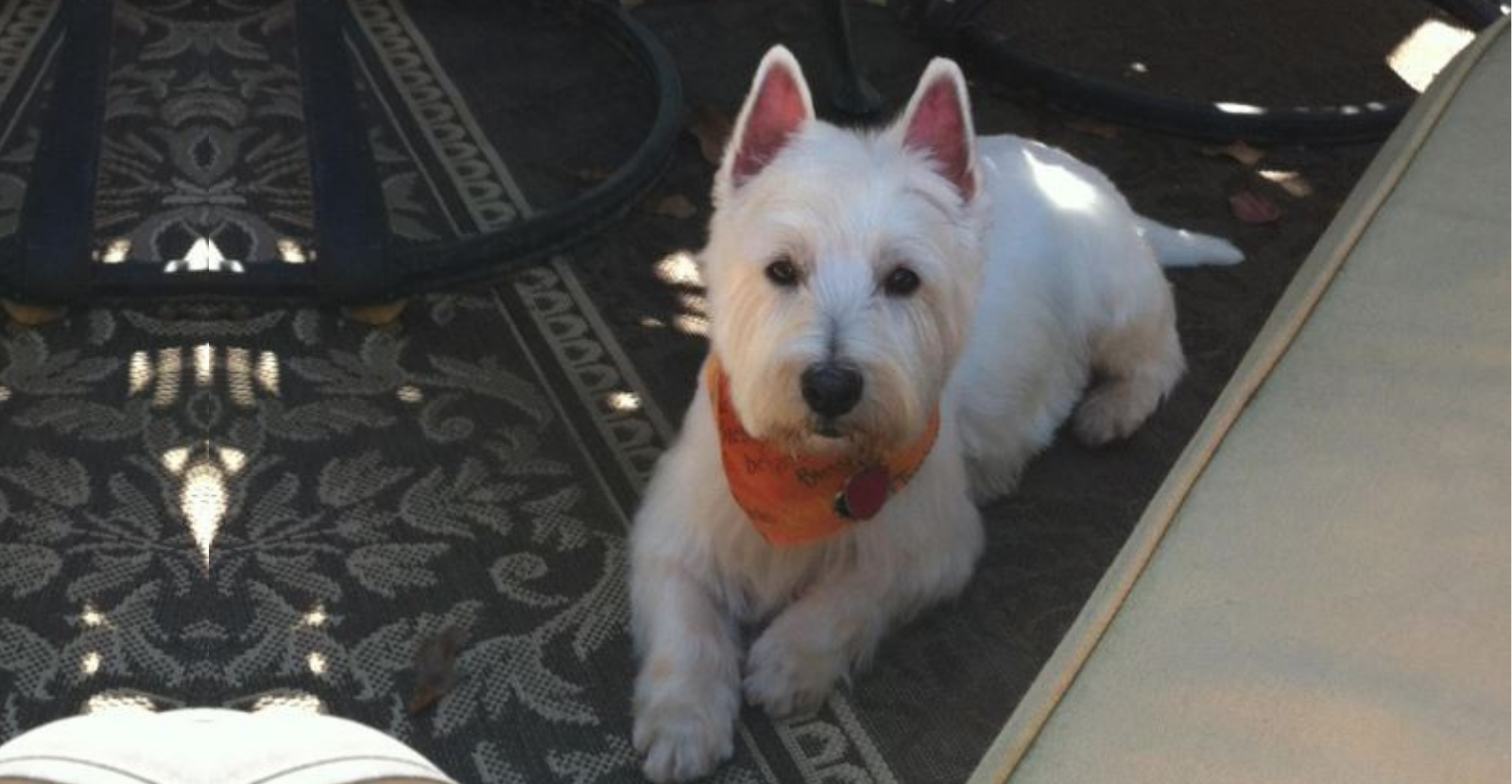 Here's Yovie's original submission:
"Gabriel (Gabe) is a Westie and turned 14 in December. In the last year and a half, we noticed that Gabe's mobility was steadily decreasing. He had to use steps to get on and off our bed when he used to jump up and down. We began having to carry him up and down stairs where he used to run. His playful energy disappeared and he stopped enjoying play with his fur-siblings.

A friend who works at a veterinarian's office mentioned how Glyde he was helping her 12-year-old shepherd so I decided to try it. Within two weeks of adding Glyde to his daily routine, Gabe regained some of his old personality, seeking to play again. Within a month, he was jumping off the bed again. Now, closing in on six months of use, he trots up and down the stairs and is back to his usual "West-itude." We have noticed that if he misses even a few days of his supplement (like when we went out of town and the Pet sitter forgot), he began to decline again.

We are so thankful for this product! It has been LITERALLY life changing for our baby!"

— Yovie, Gabe's mom
Wow! Thank you Yovie, for the kind words. We are so thrilled to have this story to share!
After we read her story, we reached back out to Yovie and thanked her for telling us about Gabe. Her response was wonderful:
"I wish I had known about Glyde sooner! Every dog parent needs to know. I'm shocked that something so effective is so affordable, easy to administer (Gabe thinks it's a treat!) and has zero side effects! Truly amazing!"

— Yovie, Gabe's mom
Do you have a Glyde Story to share with us about your dog? Just click this link and tell us how your dog is #GlydeDog!