Andrew has seen some dramatic improvements in his beautiful dog, Kyah. They tried Glyde Mobility Chews after seeing our information on the AKC website. Glyde partners with the AKC, because this organization is one of the most trusted breed, health, and information resources for pet parents.
Andrew's beautiful dog is a unique blend of large breed dogs, an English Mastiff and Great Pyrenees. Both of these breeds are susceptible to joint issues, even at a younger age. This was the case with Andrew's lovely Kyah. We are so pleased to hear how well she is doing after trying Glyde Mobility Chews. Here's their story about how Kyah is a #GlydeDog now.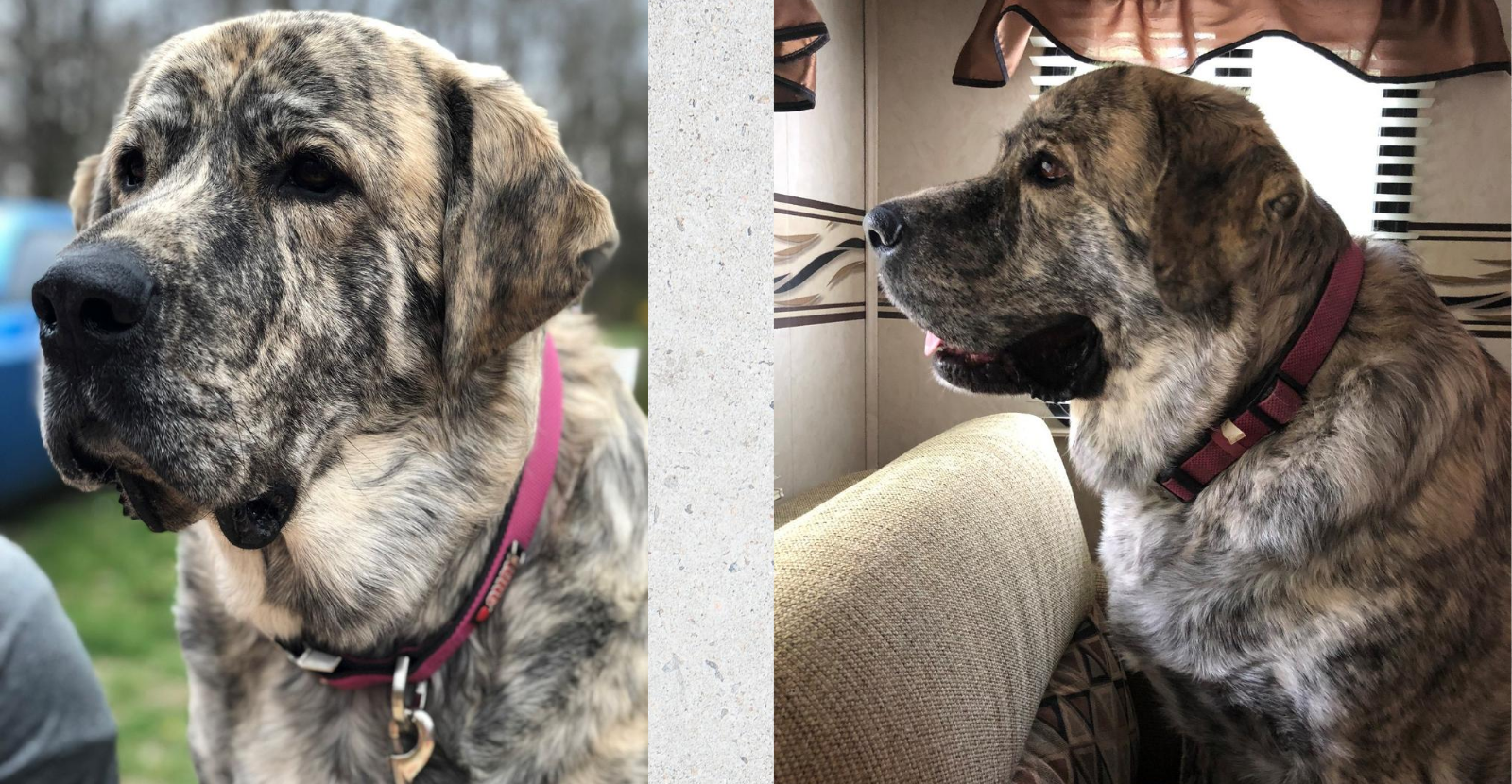 "Kyah is a 4-year-old English Mastiff/Great Pyrenees mix that weighs 170. She has been progressively having a harder times getting up from a sit or from laying down. To the extent that I have had to put my arms around her waist and help her up. I discovered Glyde Mobility Chews while reading articles on the AKC website and decided to give them a try.
"After just two weeks of being on Glyde, she is a different dog."

Not only do I not have to assist her getting up, she literally jumps up from a sitting or laying position in the blink of any eye. I can barely keep up with her on our evening walks. Which have went from part way up the drive and being done to dragging me around the property while she sniffs everything she can. I have my dog back. The vet has told us she does need to lose a considerable amount of weight and we are working on that. She has already lost 15 pounds and her new found energy will help ensure continued weight loss. Thank you for such an amazing product. And if you are reading this review and are on the fence about purchasing this, do it. You will not regret it."
— Andrew