It was perfect timing when Nicole sent in this great story about her adopted fur-baby. We were on the heels, literally and figuratively, of April, which is Adopt-a-Greyhound Month around the world. Nicole submitted her story and we knew we had to feature Luther as this month's success story!
We are exciting to introduce Luther, an adorable retired racing greyhound who has another chance at an active life thanks to Nicole, who adopted him, and Glyde™ Mobility Chews, which helped with Luther's mobility after many years at the racetrack. We are so happy Luther is also a #GlydeDog! Here is their heart-warming story: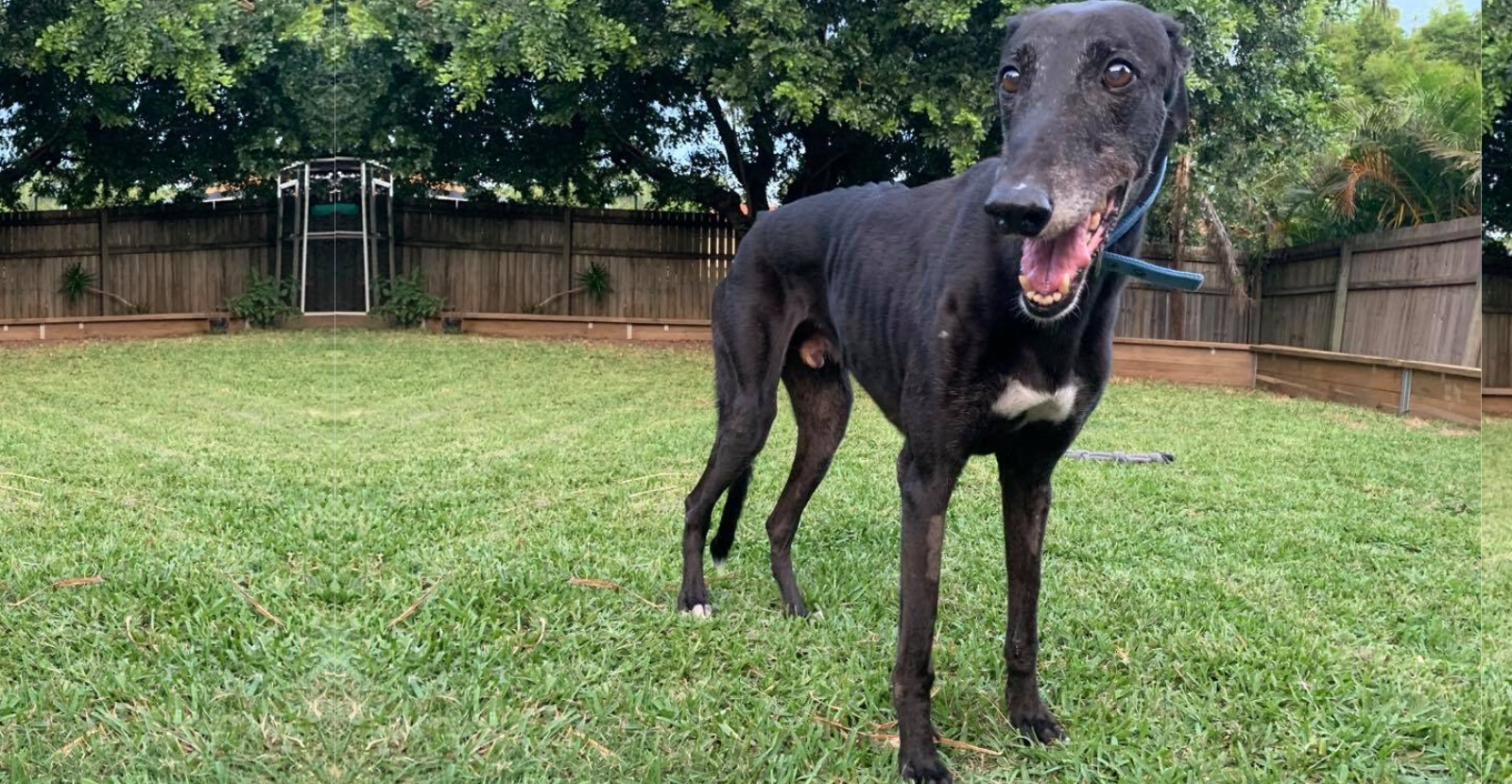 "I recently adopted Luther, an 11-year-old ex-racing Greyhound. The first night Luther was home his arthritis was so bad he would drag his hind toes when he walked. Getting up was a struggle. And his little old legs would shake terribly! We have other dogs on Glyde, so we started him on it straight away, as well as NSAID medication.
Fast-forward to today. Luther has been on Glyde for over a month now. We have decreased his other medication as he is doing just fine without it. Amazingly, he now jumps out of bed to greet us! He runs and plays with our younger dogs!
It has given Luther a second life in his final years. All 3 of our dogs love the taste of the Glyde chews as well. It is one of their favourite treats, because we know it's good for them!"
Cheers! — Nicole
April is Adopt-A-Greyhound month. Be sure to check out the story about greyhounds as pets in the April dog breed feature. The good news is that many of our greyhounds currently have homes because of strong non-profit organisations throughout Australia and New Zealand. Read more about greyhounds by clicking here. What are your thoughts on greyhounds? Comment on our Facebook page!
Share this story by clicking on the links on the "Share" buttons below!