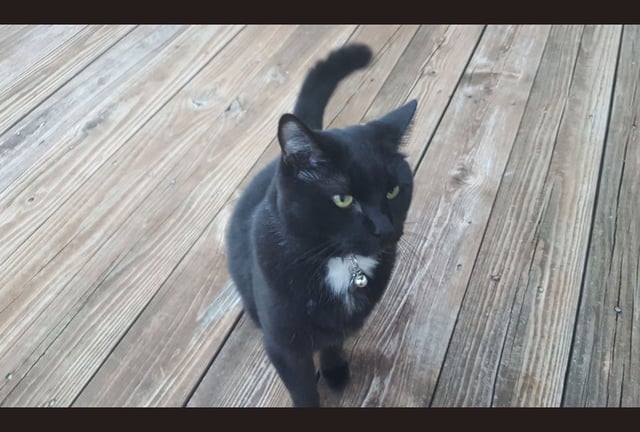 Did you know Glyde™ Mobility Chews is now available for cats too? Parnell is excited about this extension of the Glyde line, which was developed specifically for cats. It comes in a smaller size, more suitable for cat-sized mouths. It has improved flavoring that is made especially with cats in mind, and of course all the right portions of the key ingredients that make this product so powerful. We were very excited to hear from Sarah about how her cat was doing with Glyde!
"Remy is my 10-year-old rescue cat. We were able to rescue him before he went to a shelter. He became a big part of our family almost instantly. A little after the first year we had him, Remy had to have a special joint surgery (femoral head osteotomy) due to either an injury he may have received or simply due to a genetic defect.
While he healed pretty well, there were some mobility issues we struggled with. He didn't want to jump up on his cat tree or the porch railing for his morning scratches. We decided to try Glyde for Cats based on the success Dixie, our rescue dog, had with Glyde for Dogs. Now that Remy is a #GlydeCat, we never know where we might find him in the house. He has become much more active and certainly answers the dinner bell much faster now too. More importantly, Remy is more playful again, just like Dixie! We are happy to be a Glyde family - with our #GlydeCat Remy and #GlydeDog Dixie!"
- Sarah