This year, mySYNCH by Parnell has amassed over 1,000,000 cows to the community!
We have compiled the data to deliver you a full report on the best reproductive practices and metrics, based on the performance of the Top 10% mySYNCH herds by Pregnancy Rate.
These herds are star performers in mySYNCH, as well as some of the top performing herds in the United States. How do you compare?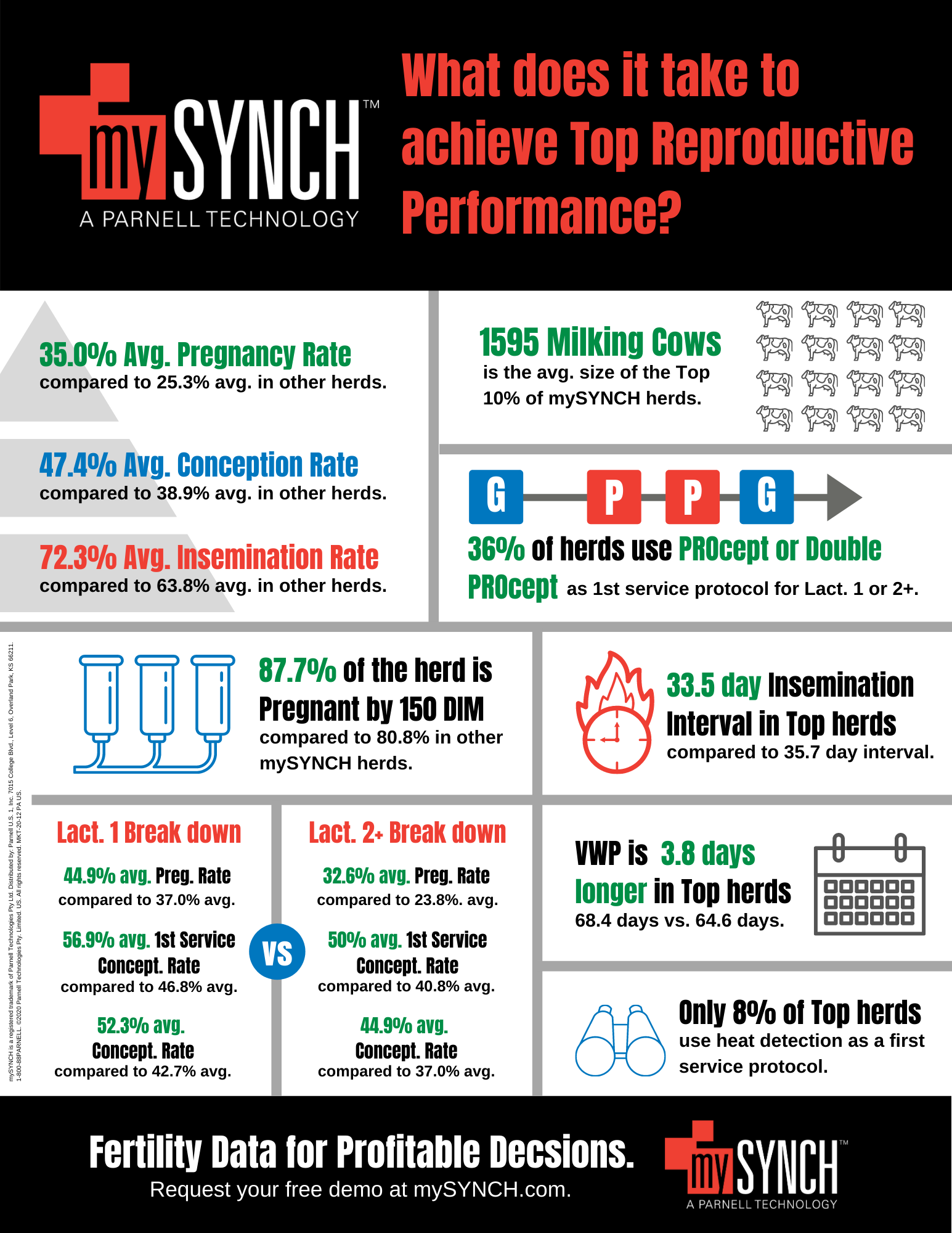 Download Top Reproductive Performance Inforgraphic PDF.
Do you want to reach peak fertility on your farm? Request a mySYNCH Demo, or contact the mySYNCH team by email at mysynch@parnell.com.