We can all agree on the hardest thing about dogs: they don't live nearly long enough. This is certainly true for the McKae family as they had to say goodbye to their beloved Old English Sheepdog (OES) recently. Even in their grief, they sent us a kind email in regards to how Glyde Mobility Chews helped Harley's mobility towards the end of his life.
Holidays can be overwhelming and the loss of a pet hits especially hard during this time of year. It was very appreciated that the family sent this nice note about Harley and Glyde. We wanted to share their story, but we also had to take a moment to appreciate the relationship this family had with their Harley and the OES dog breed loyalty. It is not unusual to stick with the same breed when adding dogs to the family, but this family had a true connection with OES dogs. It was noticed even by the California magazine, Gentry. Read on to see the article, and hear what the McKaes had to say about their #GlydeDog Harley.
Glyde dogs are always the best dogs for us, and we love seeing the photos of the beautiful dogs. We are honored to have this beautiful doggie model, Harley who was a #GlydeDog the last months of his life. This dog meant a lot to his family. As pet parents, we all know well the strong bond between dog and man. Often, some of us end up sticking to a specific breed. This was the case for the McKae family. Harley was the 6th Old English Sheepdog (OES) in the family. They loved the OES breed so much, they had many, as outlined in this article.
While we get many stories about our Glyde dogs, we think this is the first one with a magazine article we have received. Harley was in this photo with his dog dad, Mr. McKae. In the article, they tell the story of their love for the breed and how they had SIX SHEEPDOGS in their home at one time!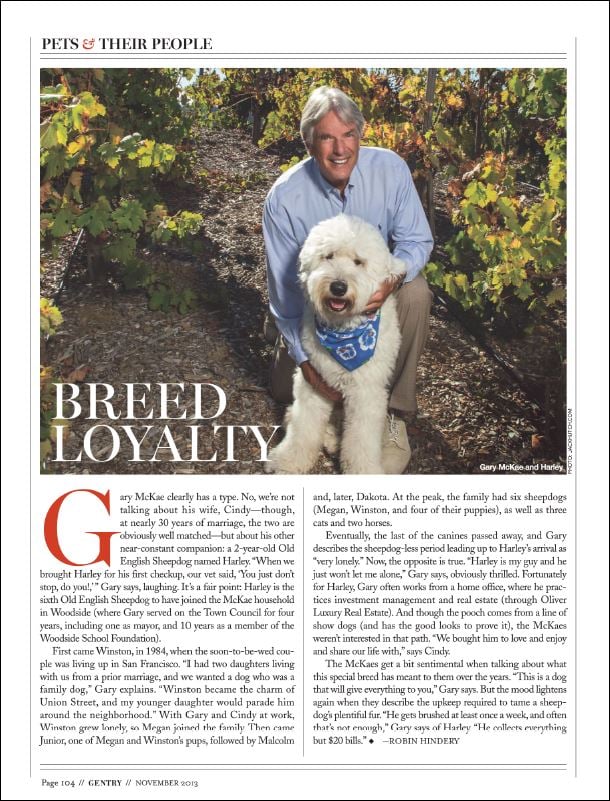 Harley lived to be 10 years old, which is a great lifespan for the OES breed. Unfortunately, giant breeds of dogs have a shorter life span due to the size of the dog. Giant dogs often have giant hearts and the OES is definitely on that list. They have a big presence and then you add their fun personalities and you get a lot of love. Gary and his family enjoyed Harley and were particularly proud of this wonderful article in the publication "Gentry." When you read this, you can see the love between this beautiful dog and their family.
Glyde is very proud to have been a part of their lives when they needed it. Here is what Gary said:
"Glyde added 5 months to Harley's life and 5 months of our love. His arthritis was bad and our vet recommended Deramaxx and supplements. When placed in his food bowl Gylde was his first choice. We had to put Deramaxx on peanut butter crackers to get his attention. It was a big difference in his mobility. From having us help him up, he got up on his own. But all good things come to an end, we lost Harley the day after Thanksgiving. We like to think Glyde made his final days and months better."

— Gary, Harley's dad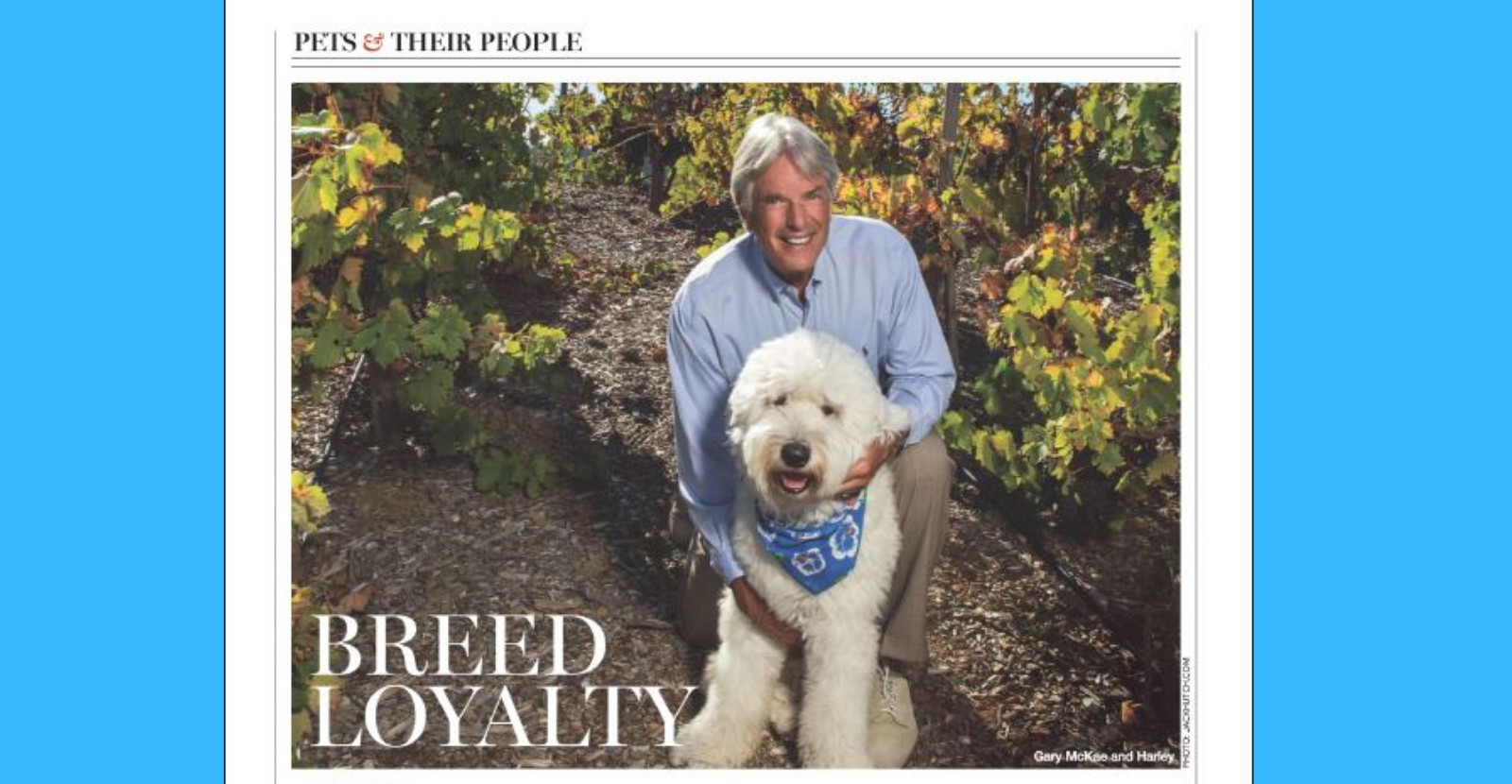 Thank you, Gary, for reaching out during this difficult time. We are so honored to have the beautiful Harley as one of our #GlydeDogs!
For more information about the beautiful Old English Sheepdog breed, check out our blog about Old English Sheepdogs!
If you should have to say goodbye to a dog this season, please keep these things in mind as you allow yourself to mourn the loss of your pet. Read more about saying goodbye in this recent blog post: Coping and Healing After the Loss of a Dog.