We enjoy hearing from our pet parents, especially our passionate clients who have #GlydeDogs! Rockland is one such pet parent. He had reached out a few times as a #GlydeDog Dad to "Lickerish'" his black Labrador mix (who loves to lick!) over the years he has been with us as a customer. Our favorite response was a reply to an email we sent after checking the status of his order of Glyde™ Mobility Chews:
"Thanks for confirming the order and shipment. Our supply is running low, and I was starting to panic. And I'll take this opportunity to thank you for the effectiveness of Glyde. It's done wonders for our Lab mix!" – Rockland
Of course, we were delighted to hear this. We were so happy as he told us his story to let us know how Glyde has worked for his Labrador. Rockland found us after researching on his own when he was not seeing results in what he thought was a good joint supplement.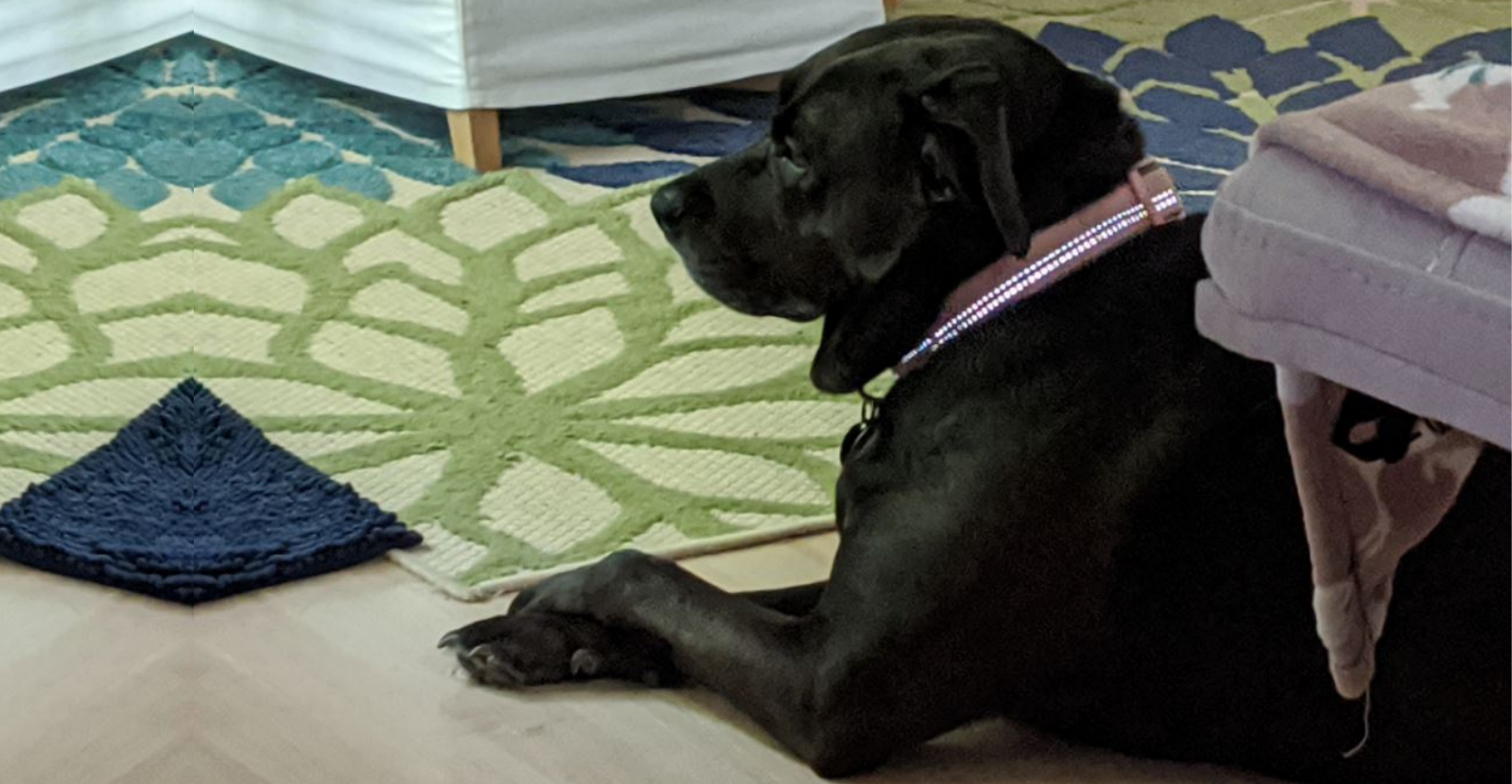 Here is what he told us:
"As Lickerish has gotten older (she'll be 9 this year) she began having trouble with arthritis in her hips. Our veterinarian initially provided a chewable product that wasn't very effective. By chance, I stumbled across Parnell's Glyde product through an AKC endorsement.

Glyde has — by far — surpassed the benefits we saw from the other vet-recommended joint chewable. Since starting Lickerish on the Glyde chews, her activity level has increased and she no longer has trouble jumping up on the couch, navigating stairs, etc. Glyde has made a phenomenal difference!"

— Rockland, Lickerish's Pet Dad
We appreciate Rockland and Lickerish and thank them for their story!
Because of the size of most Labradors, Glyde really does help their mobility as they age. Labradors are one of the most popular breeds of dogs, and they are very active. In order to stay active, it helps to have a joint supplement you can depend on. Not all joint supplements are alike!
Here are some resources to check out: