Walter is a large Labrador Retriever. While he may be big and lovable, he is also just like other labradors and at risk for arthritis. Walter is like all Labrador Retrievers, which fall under the high-risk category for arthritis. Because of this, Mark did not waste time getting Walter the joint supplements he would need. His choice: Glyde™ Mobility Chews.
It seems they have tried others but overall taste and effectiveness brought Glyde to the top. We are thrilled to hear about the #GlydeDog Walter. And even more excited when we received this adorable photo. May Walter's joints continue to stay young, thanks to the help of Glyde Mobility Chews. Here's what Mark said about his lovely dog, Walter.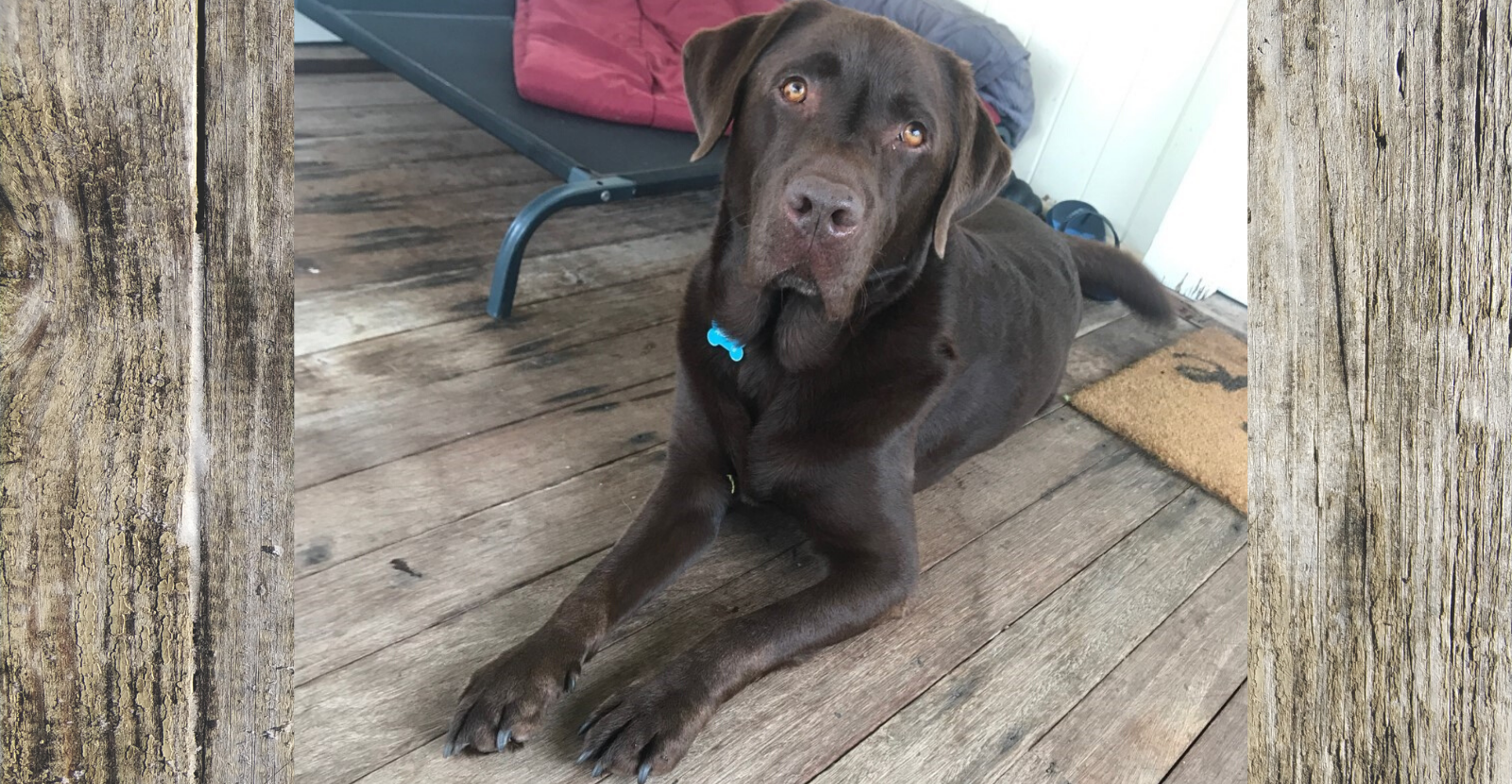 Using Glyde Mobility Chews as your joint supplement of choice works as a preventative measure to protect the joint health of your fur-baby. By adding Glyde, you are maintaining good joint health in your dog. Glyde Mobility Chews Hip and Joint supplements are specially formulated to provide essential nutrients that support joint function and prevent the onset of joint issues. By incorporating Glyde into a dog's daily routine, pet owners can help alleviate the wear and tear on joints, reduce inflammation, and promote cartilage health. The active ingredients of New Zealand Green Lipped Mussel, a top source of omega-3 fatty acids, with proven levels of Glucosamine and chondroitin, work synergistically to improve joint flexibility, reduce pain, and support overall mobility. Regular use of joint supplements can ensure that dogs stay active, and agile, and enjoy a better quality of life as they age.
That's exactly what Mark did for his gorgeous chocolate Labrador, Walter. Here's what he said:
"I have a 5-year-old Chocolate Labrador. Has been using Glyde Mobility Chews for almost a year and absolutely loves it. We have tried other products but certainly, we have not found one as loved as Glyde. For us, we are using it more as a preventative as he is a very large Labrador and will need all the help he can get!"
— Mark
Find out more about Labrador Retrievers in one of our favorite blog posts: Labrador Retrievers: Always Top Dogs!